As you may have heard, inflation is real and I've definitely noticed it at the grocery store recently. I'm sure you have also. Sometimes cooking at home gets a bad rep of being more expensive than going out to eat, but there is a huge category of meals that are almost inflation-proof meals.
These stretch meals are not only delicious and fast to make, but tend to have fewer ingredients than some of my other recipes AND can feed a hungry family for a few days!
Let's dig into the list and I'll walk you through some of my favorite stretch meals to beat inflation!
How much inflation is on groceries?
One thing that people don't know about me is that I'm a dork when it comes to budgeting for our household. I've maintained a spreadsheet for our house budget for more than eight years where I track every dollar we make and every dollar we spend.
Yes. I realize there are online services that do this exact thing for you automatically, but I find it calming to enter everything by hand. I'm also almost 40 so that tracks with being a weird old guy.
One big item in this spreadsheet is groceries and while it's hard to nail down a specific percentage increase, I can say that our household grocery budget is up at least 10% in the last year. I don't track individual items that I purchase so it's hard to say exactly, but it's noticeable and I'm sure you've noticed it as well if you are the grocery shopper in your home.
If you dig into the most recent CPI report (which I don't recommend), it pegs at-home groceries at about a 13% increase from a year ago, which tracks pretty close to my bootstrapped spreadsheet.
What makes a good Stretch Meal?
To be a great stretch meal, it has to have a few characteristics (or at least one of them).
Low ingredient list. You don't want to be purchasing 20 things to make one recipe for obvious reasons.
Keeps well. Stuff that keeps well will allow you to eat it later and STRETCH it out.
Makes a big quantity. Goes without saying, but recipes that make more will almost always have a lower per meal cost than smaller quantity recipes.
Tasty! Sometimes this one is overlooked, but if the recipe isn't great than you aren't going to want to eat it or eat leftovers.
My favorite Stretch Meals
Here's a summary of some of my absolute favorite budget-friendly stretch meals!
Especially this time of year, you should be able to find delicious and dirt-cheap vegetables like squash and zucchini. Adding them to a rich pasta dish like alfredo is nice because you can serve it with a side salad and feed a bunch of people.
I love picking up a rotisserie chicken or two if I'm strapped for time or money. They are very economical and most stores use them as loss-leaders (meaning they basically sell them at cost). Add the chicken to a hearty salad like this Rice Salad makes for a filling and delicious meal that also makes great lunches!
Staying in the salad universe, this chickpea salad is very affordable to make and healthy ingredients. It's also flexible enough to sub in whatever vegetables you have on hand. No need to get exactly what I used in it. For example, tahini is expensive but you could use peanut butter. The chickpeas are key though, luckily a few bucks will get you plenty.
It's not quite soup season, but it's close and having a good soup recipe in your back pocket is a good idea. This is a hearty soup with simple ingredients. While ground beef is more expensive these days, it is really stretched in this recipe. If it's too much, you can leave off the sesame croutons but don't skip the pickles!
This recipe is a small batch recipe, but it's so simple and each serving is probably under a dollar (especially if you leave out the bacon which has been hit hard by inflation). It's a fun, quick breakfast and cheaper than hitting the drive-through.
Keep in mind this isn't chicken and noodle soup, which is a bit of a production at my house. This is simple rotisserie chicken with egg noodles in a light gravy broth. This is one of my kids' favorite meals actually and is big on comfort food flavor and easy on the wallet.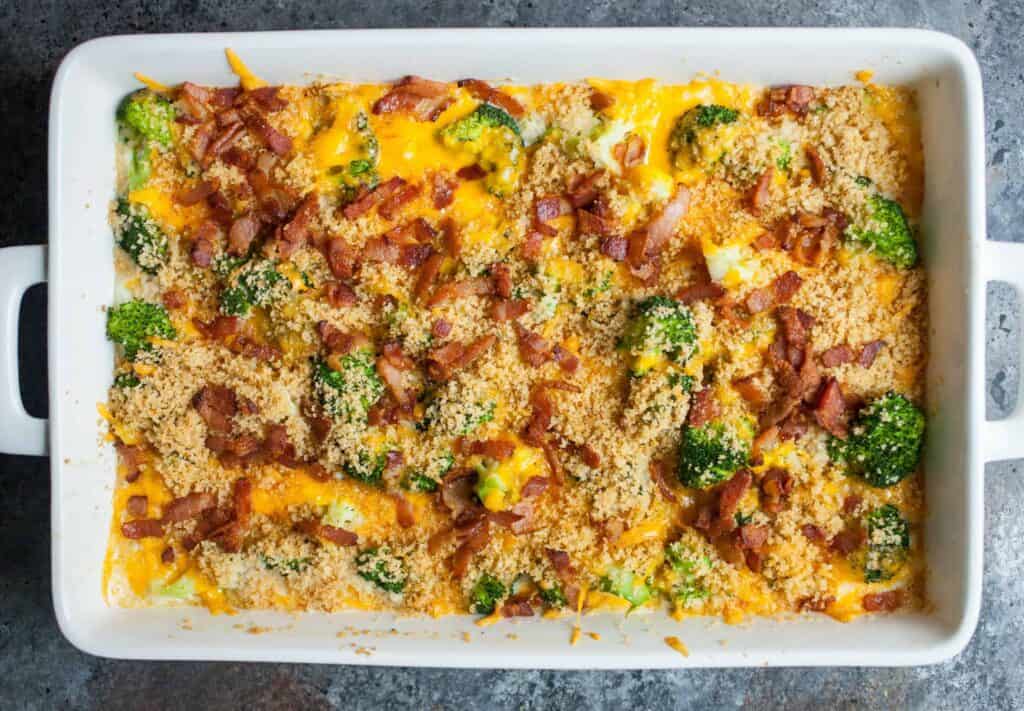 This casserole has an expensive ingredient in it (bacon), which you could leave out if you wanted, but the upside of this casserole is it makes a huge amount of casserole. You could eat it for many days and it's a nice mix of carbs, veggies, and protein. It stores well and reheats beautifully!
While bacon has been hit hard by inflation, pork shoulders are still fairly economical cuts of meat and this pressure cooker pork ragu puts it to good use. You could freeze the leftovers and served over your pasta of choice, it's a wonderful hearty dinner.
Hot dogs are maybe the ultimate cheap eats. I like to bake mine on a baking sheet with some tater tots and top them with interesting things like cheese, kimchi, etc. Don't forget the humble Baked hot dog though while you are searching for inflation-proof meals!
Keeping in the vegetarian world is probably a good guideline to save money at the grocery store. This salad gets a massive flavor boost from some curry spices. Other than that it's pretty simple ingredients and is great in sandwich or salad form.
The ultimate economical meal is rice and beans and is the first thing many people think of when they think of cheap meals. This version has some cheese baked on because I couldn't help myself but it's good with just a few tortillas or chips.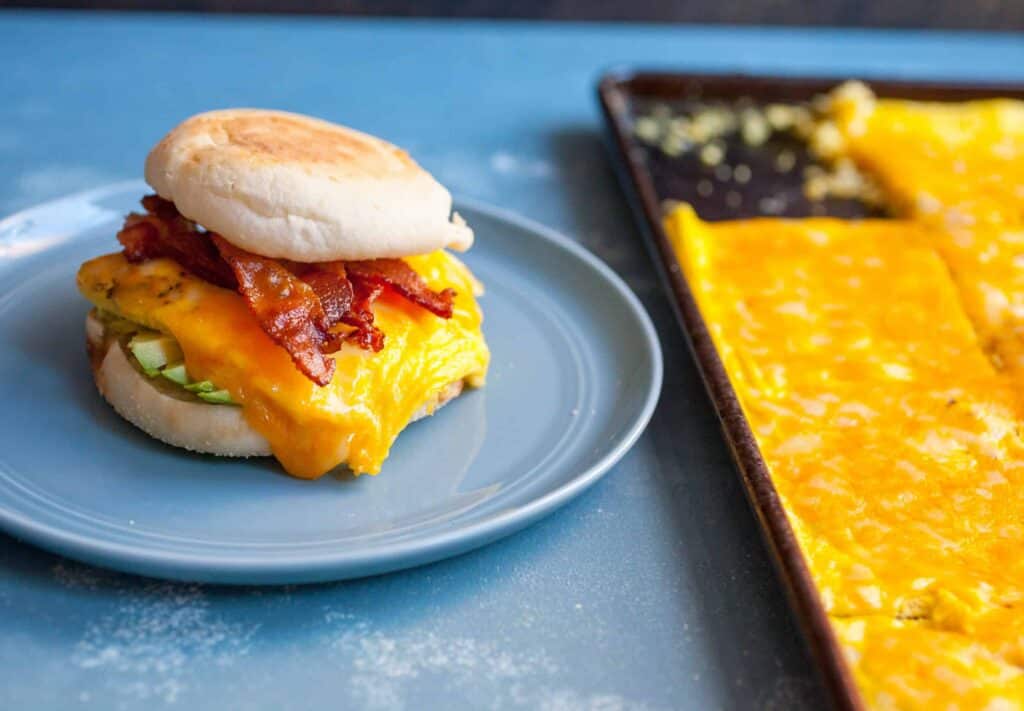 Pick up a dozen eggs and bake them on a sheet pan. Add squares of the baked eggs to muffins and include any other toppings you like. Wrap these up and you have delicious breakfasts all week long.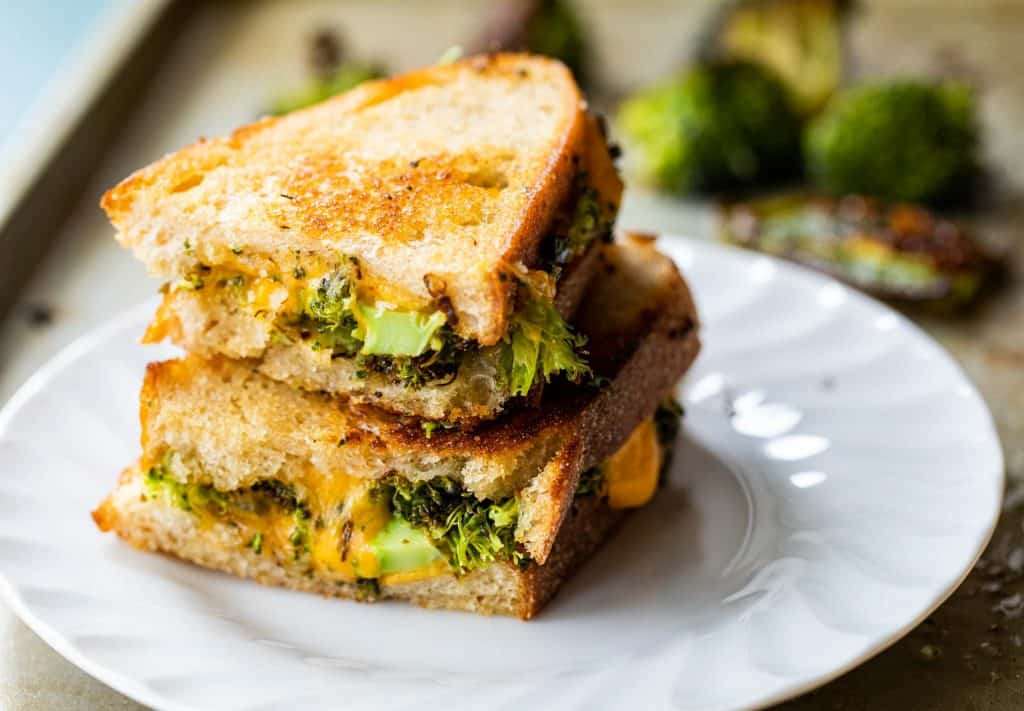 A good grilled cheese is always a nice option for a quick and economical dinner. This version includes some broccoli that I like to blast in the oven or in the grill so it gets a bit charred in places.
I've never understood why congee isn't more popular in the US. When you cook rice down with some stock it turns into a porridge that is rich, savory, and infinitely mixable. It's comfort food meets street food meets cheap food and is always good.
While you cook make these in mass production and freeze them, I like to think of them as a cheaper alternative to a fancy breakfast burrito. They are ready in just a few minutes and the ingredients are basic. Save your Tex-Mex money for the weekend!
That's my basic round-up of stretch meals that I love!
If you have some to add to the list, leave a comment!