If you're looking for a quick game day appetizer, chicken wings can almost always be counted on for good eats. Toss them in a fryer, slather them with sauce, serve them with blue cheese, and accept accolades from friends. It's that easy.
Of course, that requires you to have a deep fryer and be sober enough to deep fry something.
This Slow Roasted Chicken Wings recipe requires almost no thought or skill. It requires a small amount of planning ahead, but other than that it's about as fail safe as a recipe can get. Instead of cooking the wings in a blazing hot oven or deep fryer, this recipe requires a low and slow bake that results in wings that literally fall off the bone.
You could sauce them, but they don't really need it. They are perfect with a slightly spicy rub.
Slow Roasted Chicken Wings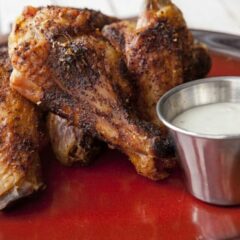 These require a bit of planning, but are hard to mess up and you'll be left with fall-off-the-bone tender wings perfect for game day.
Ingredients
3

pounds

chicken wings

1

tablespoon

kosher salt

1

tablespoon

black pepper

1

tablespoon

chili powder

1

tablespoon

paprika

1

teaspoon

garlic powder

1

teaspoon

ground cumin

Blue cheese

,

for dipping

Hot sauce

,

for serving
Instructions
Preheat oven to

250

°F

. In a small bowl, stir together salt, pepper, chili powder, paprika, garlic powder, and cumin.

Lay out wings on a few baking sheets with wire racks so they are suspended over the baking sheets. Rub wings liberally with spice rub.

Bake wings for around 4 hours, rotating every hour or so to make sure they are cooking evenly. Check the wings around 3 and a half hours to make sure they aren't overcooking.

Serve wings immediately with blue cheese dressing and hot sauce if you want. They are great with nothing on them also though.
Nutrition
Serving:
6
chicken wings
|
Calories:
427
kcal
|
Carbohydrates:
4
g
|
Protein:
35
g
|
Fat:
30
g
|
Saturated Fat:
8
g
|
Polyunsaturated Fat:
7
g
|
Monounsaturated Fat:
12
g
|
Trans Fat:
0.3
g
|
Cholesterol:
141
mg
|
Sodium:
1914
mg
|
Potassium:
404
mg
|
Fiber:
2
g
|
Sugar:
0.4
g
|
Vitamin A:
1740
IU
|
Vitamin C:
1
mg
|
Calcium:
46
mg
|
Iron:
3
mg
Did you make this recipe?
Slow Roasted Chicken Wings
The Rub
Before we talk about the wings, let's talk about the rub. I used a really basic spice rub for these guys. Since the wings cook so long, this rub really has a chance to bake into the wings for some excellent flavor.
It'll look like a lot of rub, but you'll want to use most of it for a 3-4 pound batch of wings. A lot of it will fall off during baking.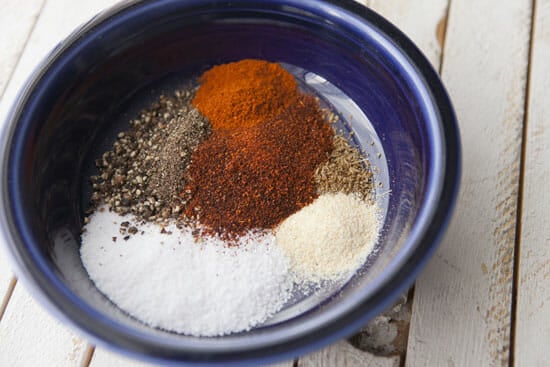 The Wings
There's only one real trick to making these Slow Roasted Chicken Wings successfully: wire racks.
Anyone who has eaten a chicken wing can tell you that they tend to be on the fatty side and since we are baking these for around four hours, most of that fat will slowly melt off the wings. If you don't elevate the wings slightly, they will just sit in pools of rendered chicken fat and turn soggy. Of course, you could drain off the fat occasionally, but that's way more work.
Just by placing the wings on a rack like this, we solve the problem. The fat can cleanly drain off the and the wings get even heat from the oven.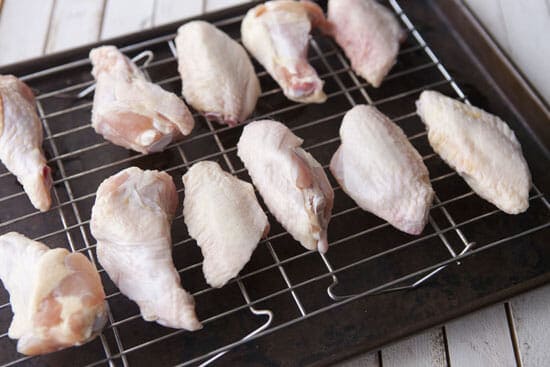 When it comes to rubbing the wings, use a liberal hand. Don't just sprinkle on. Actually rub the wings so the spices stick on in a blanket of flavor.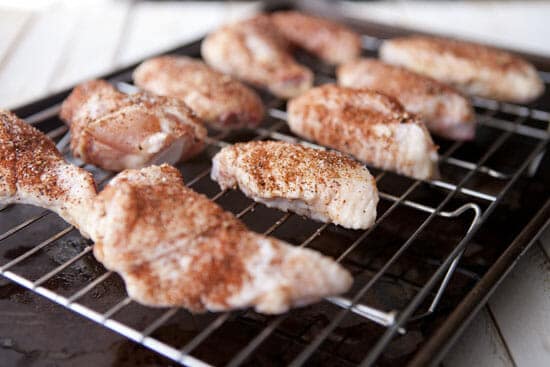 Baking the Wings
These wings need to bake for around four hours at 250 degrees F. The baking time isn't set in stone. I tried a few of mine at three hours and five hours and decided that the middle ground was perfect.
Rotate the wings every hour or so as they bake just to make sure they are cooking evenly.
This was my wings after two hours of baking.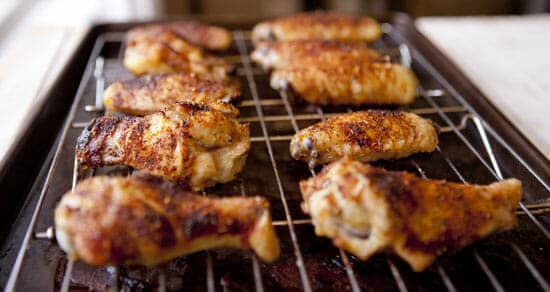 And then after four hours which is when I pulled my wings. You can almost see that the skin on the wings is a bit firmer. They may look a bit overcooked, but trust me, they are still tender due to all the fat in the little guys.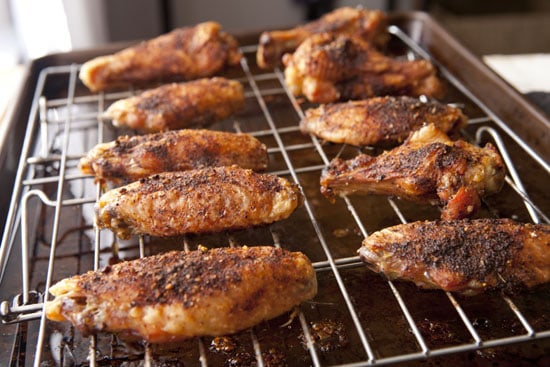 The baking time will vary though based on the size of your wings so if you have smaller ones you might want to check on them around three hours. For normal sized wings, I would try one out at 3 and a half hours just to see how things are going.
Four hours was perfect for me though.
You can serve these Slow Roasted Chicken Wings with blue cheese and a splash of hot sauce, but it's also perfectly fine to just serve them naked.
There's no fighting these wings. The juicy meat just falls off the bone cleanly. You'll be left with an almost cartoonish plate of clean bones when you're done.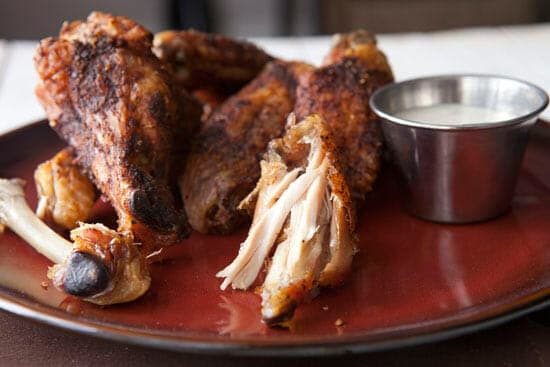 On a lazy weekend, I'm almost always willing to trade time for ease and this recipe is as easy as it gets.
If you've never tried to make your own chicken wings, this is an excellent place to start. I think you'll be happy with the results!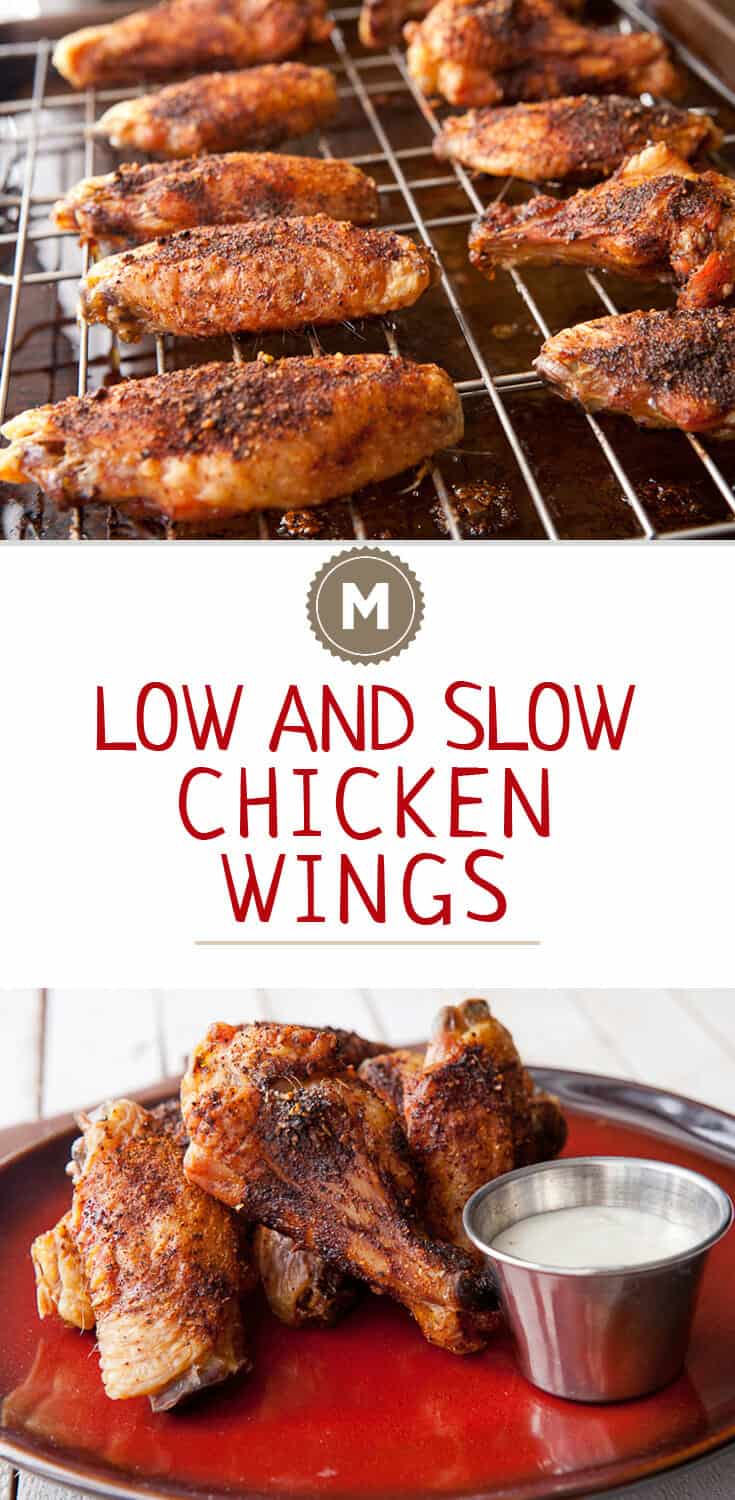 Other Wing Recipes!