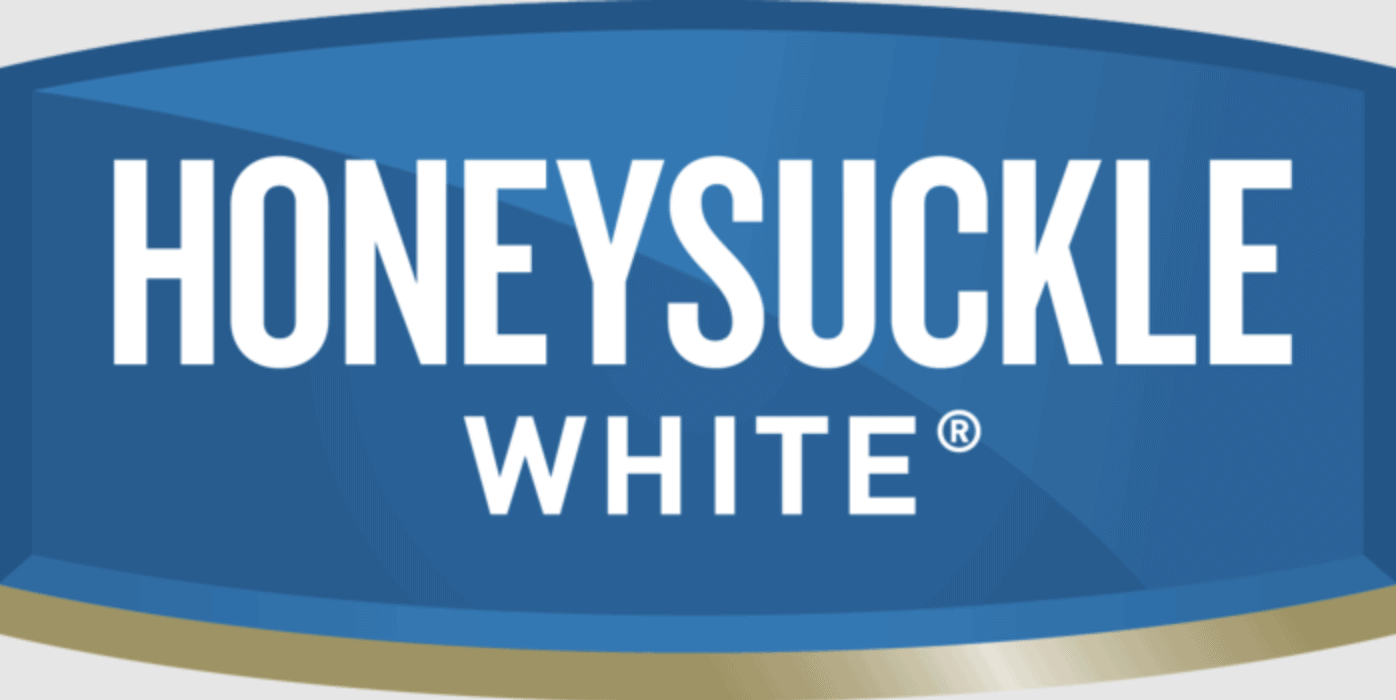 This post is sponsored by the Honeysuckle White. Delicious recipes are easy if you start with turkey. I used their Honeysuckle White Savory Seasoned Turkey Patties for these delicious crunch wraps. Find more inspiration on their website as well as a coupon for $1 off your next Honeysuckle White purchase, honeysucklewhite.com.
This Turkey Manicotti is one of my favorite twists on the Italian classic recipe. It's packed with healthy protein and is always a hit with my family. Most importantly, it's great for a rush meal on a weekday because you can make the whole thing in advance! Is there anything better than a warm and bubbling baking dish of stuffed pasta? I love starting this filling with turkey because it's a lean protein so the filling doesn't get too greasy and it cooks quickly. It's also packed with protein and a good, nutritious option for dinnertime.
It reminds me of my childhood when my mom used to make manicotti on very special occasions and I would eat my teenage body weight in the manicotti.
Manicotti can appear intimidating to the beginner home cook but stay with me here. It's very doable and the nice thing about this recipe is that you can make the filling and stuff the pasta in advance. Then you just have to pop it in the oven when you're ready for dinner!
Sometimes stuffed recipes like this can be a challenge for young kids. When I first made this for my kids, I got them involved in the stuffing process, letting them add some of the filling to the manicotti, which made it less of a mystery and they were more comfortable with it on the dinner table! Another idea is to save a little of the stuffing and an empty manicotti shell and let the kiddos stuff it on their plates! These Eggplant Parmesan Roll-Ups are another Italian classic turned simple!
Making the Manicotti Filling
For this version of manicotti, I'm starting with ground turkey, specifically 93% lean turkey which still has some fat in it, which helps keeps the filling moist and flavorful. I brown my ground turkey in a skillet with some olive oil and then add onion and garlic along with some basic spices.
Once the filling is cooked, it's important to let it cool slightly before mixing in your ricotta cheese. If it's too hot, it'll break down the ricotta and be hard to stuff in the manicotti shells. Just make sure it isn't steaming hot before mixing in the basil and ricotta.
I'd recommend tasting the filling at this point and making sure it tastes good! It might need an extra pinch of salt or pepper or maybe you would want to add some chili flakes for a little heat.
Stuffing the Manicotti
Stuffing manicotti is pretty easy because they are big. You will be stuffing 12-14 of these pasta shells at most so it isn't really that much work. The most important part here is to make sure you don't overcook the pasta. If you do overcook it, the pasta will be mushy and it won't hold up to the filling.
After you've cooked and drained the pasta, rinse it well with cold water just to stop the cooking and make it easy to handle. Then stuff each shell with as much filling as you can! You should use all the filling and get through 12-14 manicotti. I always like to boil a few extra just in case I break one while stuffing it.
Baking the Manicotti
When you have this all assembled, I like to drizzle a little extra marinara sauce on each manicotti and then top with grated mozzarella cheese. Cover the dish with foil and bake it for 20 minutes at 350°F. Then uncover it and bake for another 10 minutes just to really get the cheese melted.
What to serve with Manicotti
This is a wonderful main Italian entrée and goes well with a huge number of side dishes. You might try my Hasselback Garlic bread as an option. A salad would be good alongside the manicotti as well. I would love this quinoa spinach salad as a side dish or a more classic Kale Caesar Salad!
Storing and reheating the turkey manicotti
The beauty of this dish truly is how well it stores and reheats. If you want to just reheat one or two manicotti for lunch, the microwave is fine option. Microwave it on high for about a minute and it should be warmed through.
If you are reheating a few portions, I'd opt for the oven and reheat the manicotti in a 350°F oven until it's warmed through. You could add a little fresh mozzarella cheese on top if you were so inclined!
Turkey Manicotti with Ricotta Cheese
This Turkey Manicotti is one of my favorite twists on the Italian classic recipe. It's packed with healthy protein and is always a hit with my family. Most importantly, it's great for a rush meal on a weekday because you can make the whole thing in advance!
Ingredients
1

package Honeysuckle White 93% Lean / 7% Fat Ground Turkey

1

tbsp.

olive oil

1

medium white onion

,

diced

3

cloves

garlic

½

tsp.

kosher salt

¼

tsp.

black pepper

½

tsp.

dried sage

2

cups

ricotta cheese

¼

cup

diced fresh basil

14

manicotti shells

2

cups

marinara sauce

,

divided

8

oz.

grated mozzarella cheese

Chopped parsley

,

garnish
Instructions
For filling:

In a large skillet over medium-high heat, add ground turkey along with olive oil. Cook the turkey, breaking it up with a spatula as it cooks, until it is cooked through to 165°F, 6-7 minutes. Then add diced onion, garlic, salt, pepper, and sage. Cook for another 3-4 minutes until veggies soften. Remove from heat and let cool.

When turkey mixture is not steaming hot, add it to a medium bowl with ricotta cheese and fresh basil. Mix together well.

For Manicotti:

Cook manicotti shells according to package. Drain and rinse well to stop the cooking. Working with one shell a time, stuff the turkey filling in the manicotti shell. You should be able to use all the filling for the manicotti. Stuff them full!

You should be able to stuff at least 12 manicotti shells and can maybe get 14.

Transfer stuffed manicotti to an 8×11 baking dish with 1. cup of marinara sauce in the bottom. Drizzle each manicotti with a little extra sauce and sprinkle with mozzarella cheese.

Bake the manicotti, covered with foil, in a preheated 350°F oven for 20 minutes.

Then remove the foil and bake for another 10-15 minutes until the cheese is bubbling and melted. Garnish baked manicotti with fresh parsley and serve while warm.
Nutrition
Serving:
2
manicotti
|
Calories:
525
kcal
|
Carbohydrates:
36
g
|
Protein:
41
g
|
Fat:
24
g
|
Saturated Fat:
13
g
|
Polyunsaturated Fat:
2
g
|
Monounsaturated Fat:
8
g
|
Trans Fat:
0.01
g
|
Cholesterol:
113
mg
|
Sodium:
893
mg
|
Potassium:
677
mg
|
Fiber:
3
g
|
Sugar:
5
g
|
Vitamin A:
1018
IU
|
Vitamin C:
6
mg
|
Calcium:
393
mg
|
Iron:
3
mg
Did you make this recipe?