Every year during March, I tell myself that I'm going to make a Homemade Corned Beef Recipe because it's probably my favorite way to prepare brisket (and yes this includes BBQ and smoked). For some reason I failed at this every year for the last four or five years. I either ran out of time or I couldn't find the right ingredients.
Mostly though I was just plain lazy.
This year I was determined to make a homemade corned beef recipe. I ordered my pink salt (more on the corned beef seasoning recipe later) online because it's damn near impossible to find at normal stores and I made it happen.
As expected, making corned beef isn't actually that hard make. It just requires planning. You need to start it a full business week before you plan to eat it. That's just the way it goes.
So let's walk through it and I'll show you what I did to make this beautiful corned beef.
Homemade Corned Beef
Homemade corned beef with pickling spices mixed from scratch. It's a hearty and delicious meal served with potatoes and cabbage!
Ingredients
Pickling Spice:
1

tablespoons

black peppercorns

1

tablespoons

brown mustard seeds

1

tablespoon

coriander seeds

1

tablespoon

red pepper flakes

1

big cinnamon stick

,

crushed

A handful of bay leaves

,

crushed

1

tablespoon

whole cloves

2

teaspoons

ground ginger
Corned Beef Cure:
½

batch

Pickling Spice

1

gallon

water

2

cups

kosher salt

½

cup

sugar

5

teaspoons

pink salt

5

pounds

brisket

,

the flat cut part is best I think
For Simmering:
½

batch

Pickling Spice

Water

Cured brisket
Instructions
For pickling spice, lightly crush the peppercorns, mustard seeds, and coriander seeds. You can just use a heavy pot for this. You don't want them to be ground completely. Mix together spices, crumble bay leaves and cinnamon stick roughly.

In a large pot bring 1/2 gallon of water (8 cups) to a simmer with salt, sugar, pink salt, and half of the pickling spice. Once the salt is dissolved add enough ice to the pot to equal 1 gallon (this should be about four pounds of ice). This will cool off the brine mixture quickly.

Once the mixture is cooled, add brisket and store in the fridge for 5-7 days. You can either use the pot that you used to make the brine if the pot is big enough or move it to a large plastic container or something.

When you're ready to make the beef, remove it from the brine and rinse it really well with cold water. Discard brine.

Add brisket to a large pot again and just cover with water. Add the rest of the pickling spice and bring to a slight simmer.

Simmer the brisket, slightly covered for 3 hours until it's very tender. You might need to add more water as the brisket simmers to keep it covered.

When brisket is cooked, you can cook cabbage and potatoes in the same liquid.

Slice brisket thinly and serve with potatoes and cabbage or store for later. The corned beef is great in hash or sandwiches.
Nutrition
Serving:
0.33
pounds
|
Calories:
407
kcal
|
Carbohydrates:
14
g
|
Protein:
47
g
|
Fat:
17
g
|
Saturated Fat:
6
g
|
Polyunsaturated Fat:
1
g
|
Monounsaturated Fat:
8
g
|
Trans Fat:
0.001
g
|
Cholesterol:
141
mg
|
Sodium:
23995
mg
|
Potassium:
800
mg
|
Fiber:
1
g
|
Sugar:
12
g
|
Vitamin A:
244
IU
|
Vitamin C:
0.2
mg
|
Calcium:
93
mg
|
Iron:
5
mg
Did you make this recipe?
Corned Beef Seasoning Recipe
Corned beef is basically pickled beef which doesn't sound like an appetizing thing, but I think it just has incredible flavor. These days you can buy corned beef in almost any stage of the process. You can buy finished corned beef at your deli, but most supermarkets will also carry brisket that has already been brined so you just have to boil it and you're done.
My guess is that these pre-packaged corned briskets don't have the flavor that you can get from a homemade corned beef seasoning recipe. Here are all the spices I used for my brine and it will smell amazing and give the beef a really nice, deep flavor.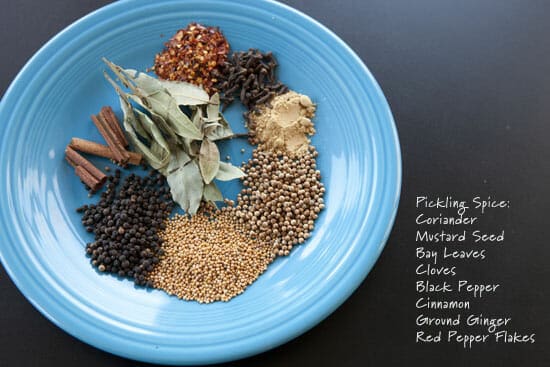 The original recipe that I based my version on is from Charcuterie (an amazing book if you want to get into stuff like this). It actually also includes some allspice berries and ground mace. I didn't have any of those and didn't want to go buy any so I just left them out. I thought my version was still super-flavorful.
The pickling spice I listed in this recipe is the perfect amount for this recipe. Just lightly crush the whole spices (you don't want them ground) and then stir everything together. You'll use half of this for the brine and half for cooking the brisket later.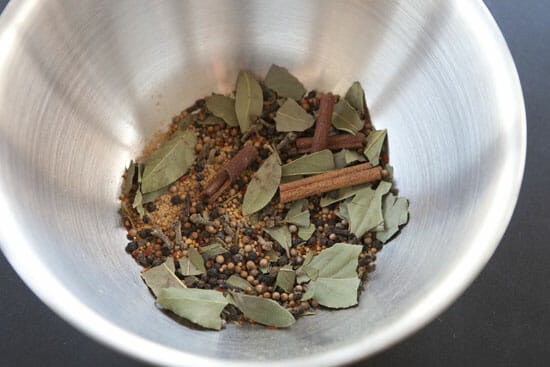 Pink Salt for Corned Beef
Pink salt is an elusive ingredient. I heard that it's not completely essential for making corned beef, but I really wanted to use it. For one thing, the pink salt keeps the corned beef that signature red color, but it also inhibits bacteria growth.
I got a huge tub of the stuff off of Amazon so I'll never have to hunt for it again!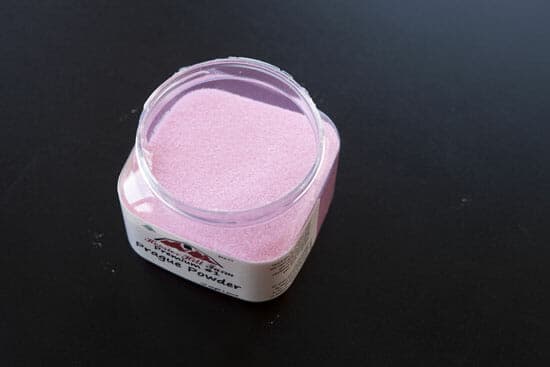 You only need a few teaspoons of the stuff for a big brisket so I think this tub will last me a while.
Making Homemade Corned Beef
When you're ready to make the cure, mix up half of your pickling spice mixture with half a gallon of water, the salt, pink salt, and the sugar and bring it to simmer until the sugar and salt are dissolved.
Then I added about four pounds of ice to the pot to cool off the liquid and bring the total liquid to a full gallon.
Then stick in the brisket once the brine is cool!
Store this in the fridge for 5-7 days and turn the brisket every day or so to make sure it's curing evenly.
The 5-7 days thing is legit. I actually cured mine for four days and there was a few thicker parts of my beef that weren't cured all the way through. Not a big deal, but five days would've been perfect.
Cooking the Homemade Corned Beef
After about a week of curing, take the brisket out of the cure and rinse it well with cold water.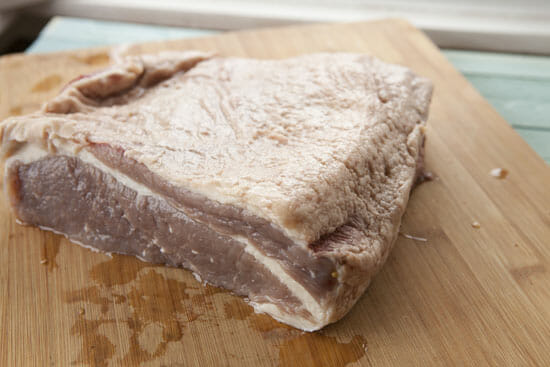 You can discard the brine and add the brisket back to the pot and cover it with water. Add in the other half of the pickling spice and bring the whole thing to a simmer.
Simmer the corned beef over low heat, slightly covered, for about three hours until it's very tender. You might need to add more water as the brisket simmers to keep it covered.
While the brisket simmers you can prep your sides for the corned beef which pretty much have to be cabbage and potatoes. Not negotiable.
After the corned beef has simmered, remove it from the pot and let it rest for a few minutes.
Then you can slice it nice and thin. You can, and should, cook the potatoes and cabbage in the same liquid that you simmered the brisket in.
Look at the color on this!
I had to try a piece right away. It was really tender and had amazing flavor.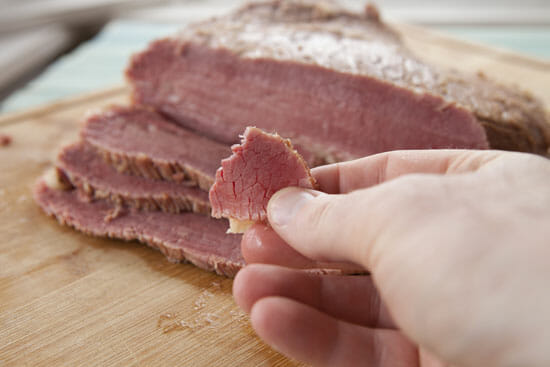 There's no doubt that this homemade corned beef recipe takes a bit of planning, but it's actually not that much work. As long as you have the fridge space for a huge thing of brisket, and you can get your hands on some pink salt, this is a fairly straightforward dish to make.
Has anyone made their own Homemade Corned Beef? I'm in love with this dish.
Here are a few other great beef recipes: