I know. The Superbowl is still over a week away, but I wanted to get a jump start on recipe ideas!
Since the Broncos are in the game, I wanted to make sure I have a good spread of food that I can make in advance! I don't want to miss a second of the game because I'm worried about something in the oven.
Here are 25 awesome Make Ahead Snacks that would be great for any game day from some of my favorite bloggers on the Internet! Check them out and make a few!
DIPS
Gotta have a good dip for game day right? How about one of these!
This roasted pearl onion dip has a really deep flavor and just a few ingredients. Keep great in the fridge until you need it!
I love the smokey flavor you can get from eggplant dips, but this eggplant caviar looks especially delicious. It could really round out a dip table. (@ simply recipes)
My buddy Dan is always an expert at combining interesting flavors. Everything Bagel in Dip form?! YES PLEASE. (@ The Food in my Beard)
I love a good slow cooker recipe and it's perfect for making in advance. As far as dips go, it wouldn't be the super bowl without Buffalo Chicken Dip! (@ Gimme Some Oven)
You will dream of this dip. Mix it up in advance and pop it in the oven before kick off. (@ White on Rice Couple)
Guacamole is a staple during sports events at our house. It's hard to mess up and you can make it a few hours ahead without too much worry. This Thai Guacamole is laced with sesame oil and spicy peppers. YUM.
SNACKS AND PLATTERS
A big stack of pretzels is as good of a game day snack as I can think of. Love these Honey Pretzel Twists! (@ Girl Versus Dough)
Okay. Don't worry. Even if you can't make this spread as beautiful (impossible), it'll still be delicious and easy to get ready before kick off! (@ What's Gaby Cooking)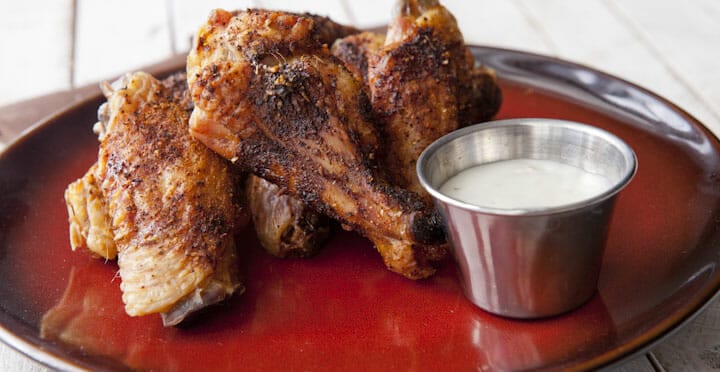 Don't forget the wings! These wings are nice because they roast slowly for hours and you can take them out whenever. It's almost impossible to overcook them and they are okay at room temperature!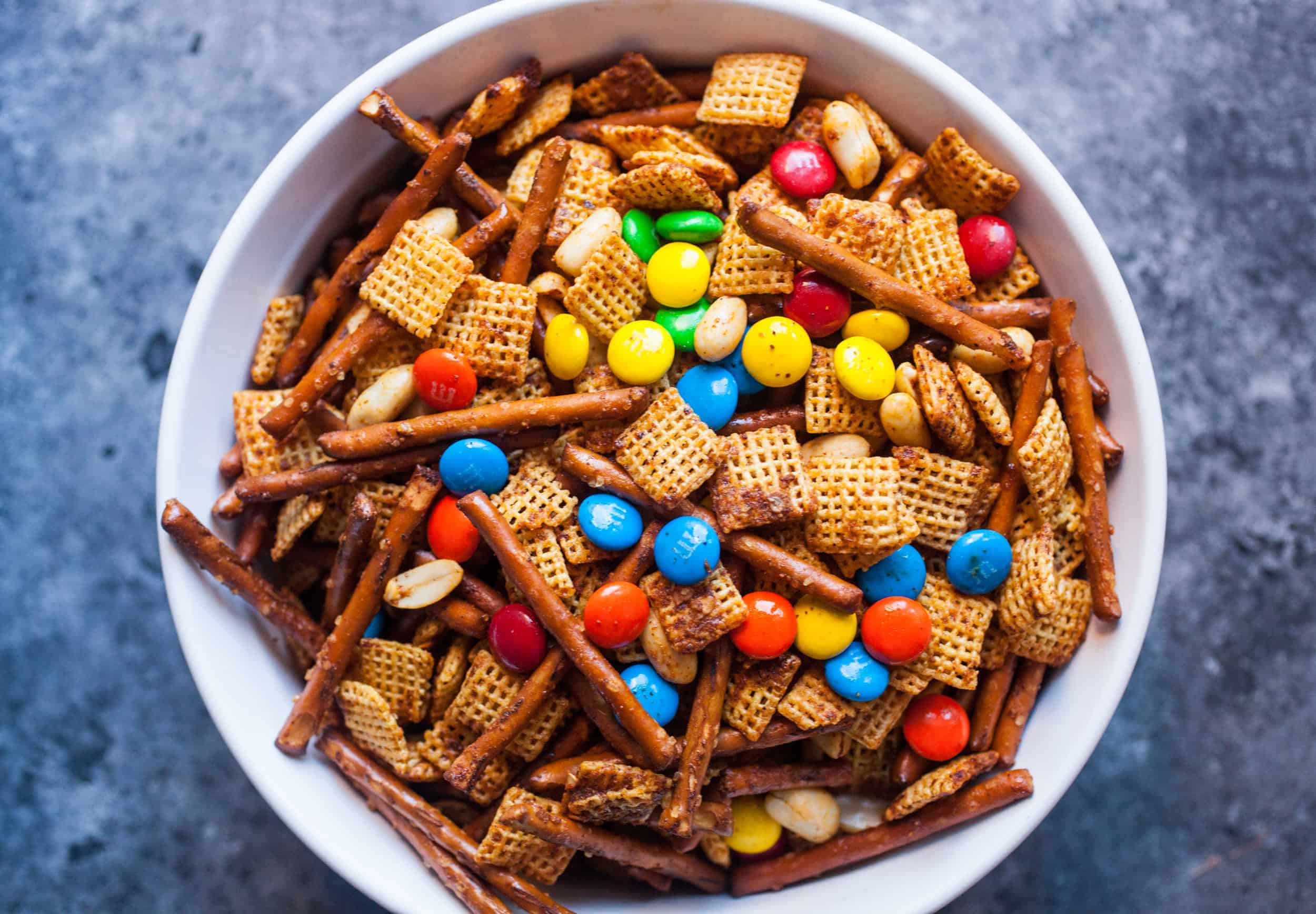 Speaking of snacks you can make in advance, don't forget about a good Chex mix! This Sweet Heat Chex Mix is one of my favorites.
Boiled peanuts are kind of more of a baseball snack, but whatever. I would eat buckets of these with garam masala. (@ A Brown Table)
Meat on a stick?! Absolutely. Doesn't get easier than these easy salami snacks! (@ Recipe Girl)
These have all of my favorite flavors in popcorn form. They are classy as hell so make them and impress your football friends. (@ Kale and Caramel)
Gotta get your sweet fix in during the game. Dulce de Leche brownies?! STOP IT. (@ The Merchant Baker)
Gotta love a wonton cup! Make a 100 of these Jalapeno Popper Wonton Cups and stack them up. Fill them right before game time!
These little snack cups would be perfect if you have kiddos running around during the game. (@ Momables)
It is literally impossible to go wrong with these flavors. I could eat a dozen of these crostini. (@ Cake N Knife)
Maybe a little work up front, but then it's smooth sailing once your crew arrives. Veggie Trees! (@ Dan 330)
HEARTY FOOD
Hearty stuff that you can make a meal!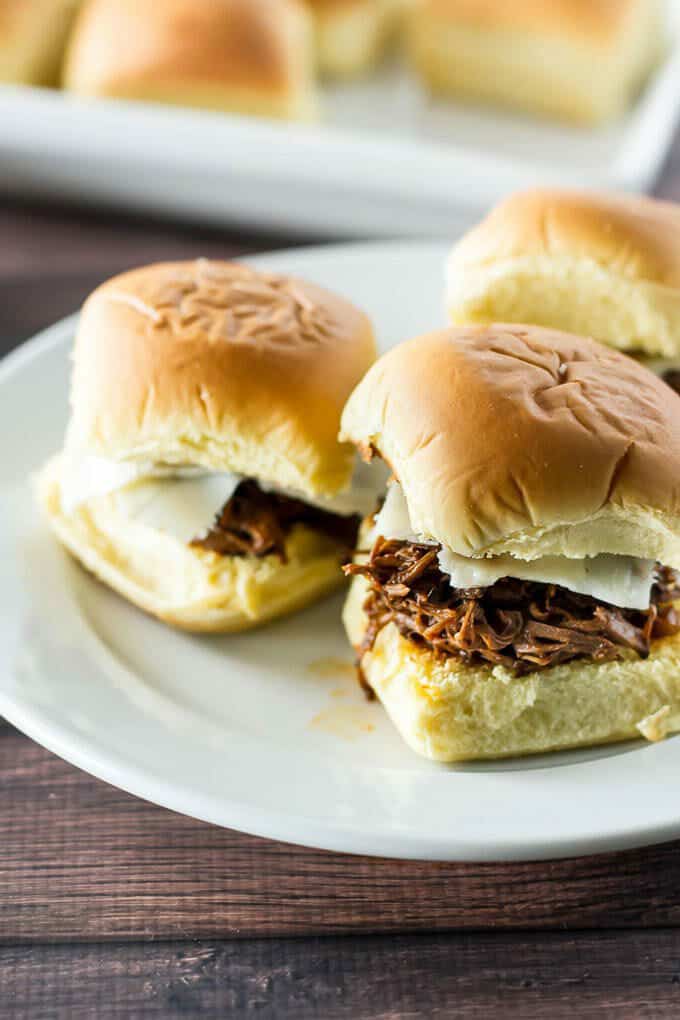 Sliders are always a hit. Make the stuff and let people make their own! (@ Girl Gone Gourmet)
Hot dogs with an Asian twist. Love these! (@ My Name is Yeh)
Cut these kielbasa into bite sized pieces or serve them in larger pieces with buns! (@ The Cookie Rookie)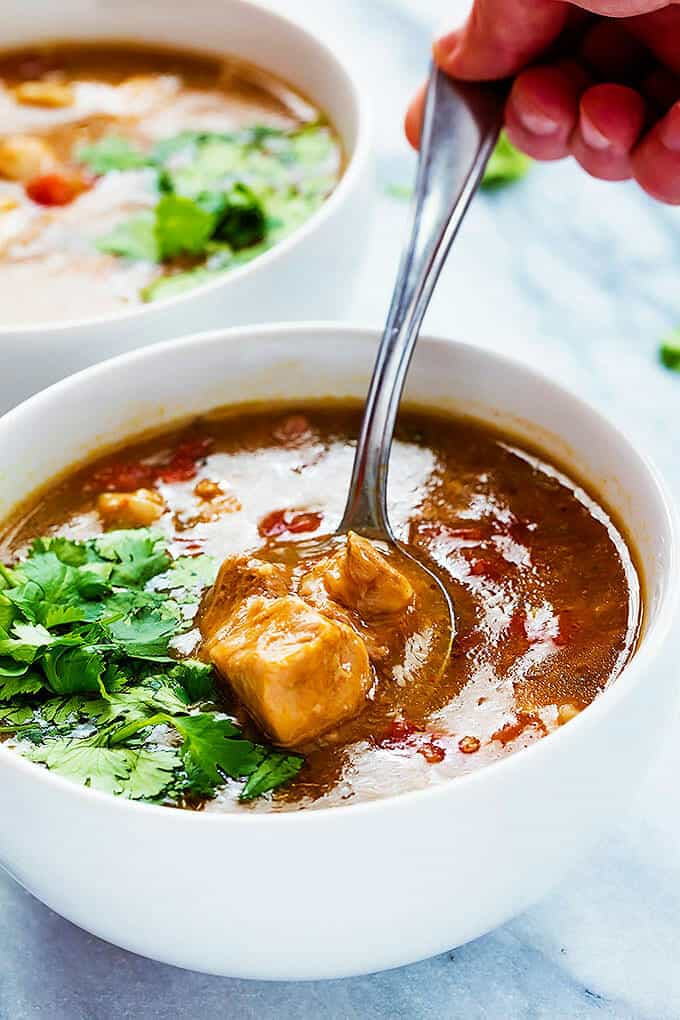 More slow cooker business. If you're a chili lover this looks like a great game day version. (@ Creme de la Crumb)
I crave Tex-Mex on game days. The fruit topper on these chicken tacos is a really nice touch. (@ Real Food by Dad)
This salad might just be the trick to making it through the game without busting the new year's resolutions. (@ Green Healthy Cooking)
Make this cornbread in advance. Serve it with some chili. RELAX! (@ Bessie Bakes)
That should be enough to keep you full or at least give you some ideas!
Have a great make-ahead recipe?! Leave a comment with a link!!!
Oh… and GO BRONCOS!