Not to toot my own horn, but I would rate my scrambled eggs game as STRONG to QUITE STRONG. I can make them fluffy, cheesy, soft, or however else you like them. I can make them creamy and smooth or with larger egg chunks.
I've worked on my scrambled egg technique over the last few years just because my 2-year old will fairly regularly eat them for breakfast (does any 2-year old eat anything 100% of the time?!). I get bored with just the normal so some mornings I'll raid my fridge to find interesting stuff to toss in for added flavor or texture.
Recently, a big tub of miso paste caught my eye and I figured I'd stir some into my eggs before cooking them. HELLO FLAVOR.
Miso is such a great savory addition, it completely amplified the flavor of the eggs and made them mouthwatering. After some tweaking, I figured out the right ratio of paste to egg and also what goes well with these miso scrambled eggs for a more adult (spicy) version!
Spicy Miso Scrambled Eggs
These eggs are really special. Perfectly fluffy with nice savory notes folded in. Keep a tub of miso paste in your fridge and improve your breakfast game!
Ingredients
1

tablespoon

butter

1

shallot

,

sliced

1

tablespoon

miso paste

1

tablespoon

water

6

large eggs

Salt and pepper

Chili garlic sauce

Scallions
Instructions
In a medium skillet (nonstick works well) over medium heat, add butter and shallots and cook for a few minutes until shallot softens.

Meanwhile, in a medium bowl, stir together miso paste and water until it's an even consistency. Then beat in the six eggs.

Add egg mixture to skillet with shallots and turn heat down to medium-low. Cook, stirring regularly, until eggs are just set. Ideally, a thin layer of uncooked egg will be on the eggs which will continue to cook after the eggs come off the heat. Season with salt and pepper.

Immediately divide eggs between a few plates and top with chili garlic sauce and fresh scallion.
Nutrition
Calories:
132
kcal
|
Carbohydrates:
3
g
|
Protein:
9
g
|
Fat:
9
g
|
Saturated Fat:
4
g
|
Polyunsaturated Fat:
1
g
|
Monounsaturated Fat:
3
g
|
Trans Fat:
0.1
g
|
Cholesterol:
253
mg
|
Sodium:
276
mg
|
Potassium:
122
mg
|
Fiber:
0.4
g
|
Sugar:
1
g
|
Vitamin A:
448
IU
|
Vitamin C:
1
mg
|
Calcium:
43
mg
|
Iron:
1
mg
Did you make this recipe?
Spicy Miso Scrambled Eggs
You can use any brand of miso paste for this. Personally, I like this brand, but go with what you can find.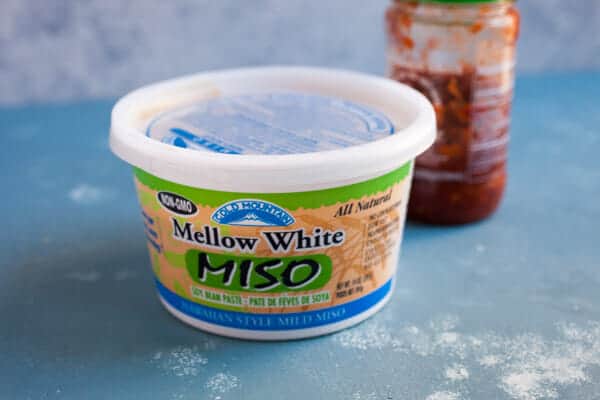 Miso is pretty thick and you would have a hard time whisking it right into eggs. Before you add your eggs, stir together the paste with an equal amount of water to form a loose paste.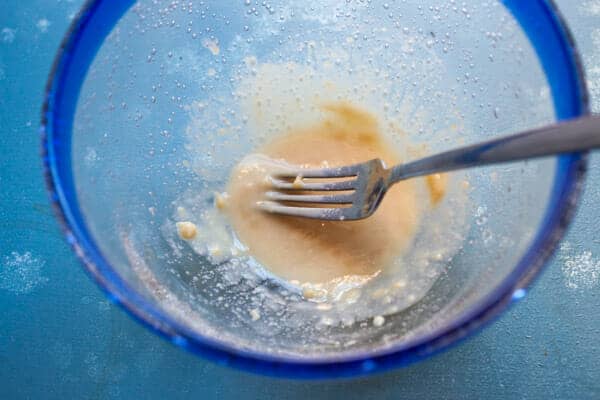 Then add in your eggs! I think a ratio of 1/2 teaspoon per egg works really well. So for 1 tablespoon of paste you'd want 6 large eggs.
Before you toss these in a pan, add some butter and shallot to the skillet. Cook these until they soften, but not brown. The shallots turn a bit sweet as they cook which goes really well with the other flavors.
Then pour in the eggs! Turn your heat down to medium-low to cook the eggs.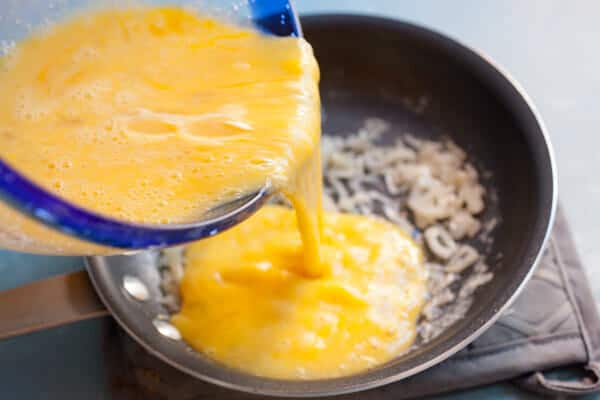 You don't want to cook the eggs too fast so keep the heat down and stir them regularly. They are done when they are 90% cooked but there is still some liquid egg coating the eggs.
Pull the eggs off the heat when they are at this point and they will finish cooking off the heat.
Divide the miso scrambled eggs between a few plates and top them with chili garlic sauce, scallions, and salt and pepper.
I couldn't get enough of these! You don't need much else (maybe some toast) to make a really good and simple breakfast.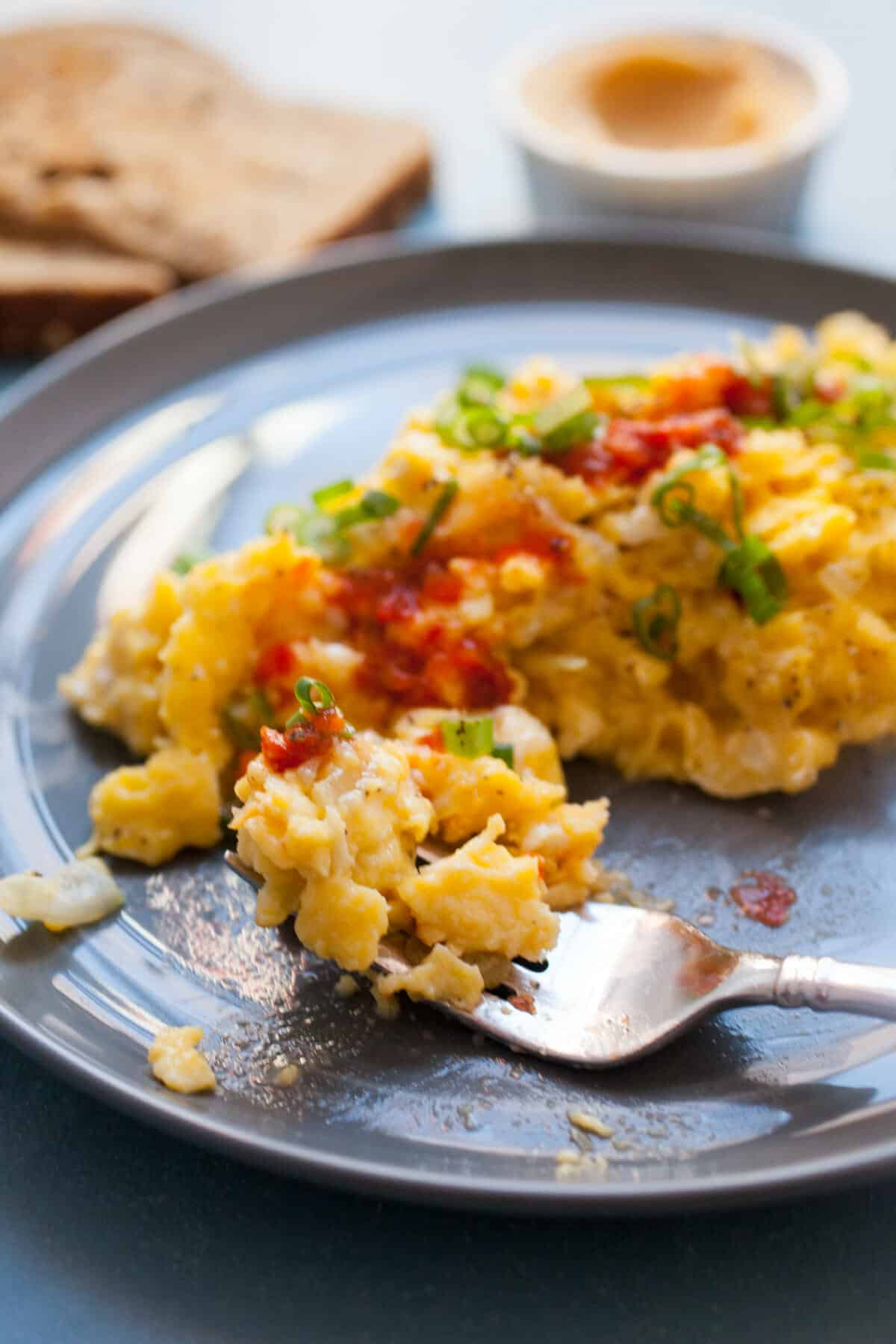 Other Egg Options
Need a few other egg options? Check these out!