This is an updated post from the Macheesmo Archives.
Sometimes indecision can lead to greatness.
For example, I loved John Stewart's Indecision election coverage. He always makes it very clear how much of a hot mess politics can be on both sides of the old aisle.
I'm not so indecisive about politics though.
I'm more indecisive about sandwiches.
On this occasion I was torn between making a grilled cheese sandwich or a club sandwich. My indecisiveness led me to just smack them together and call it good. And trust me, the grilled cheese club sandwich was really good.
Grilled Cheese Club Sandwich
A grilled cheese mashed together with a traditional club sandwich. This is one delicious sandwich!
Ingredients
3

pieces

of bread

2-3

ounces

Monterey Jack cheese

,

grated or sliced

2-3

strips bacon

,

crispy

1-2

teaspoons

butter

,

for grilled cheese

1

teaspoon

mayo

,

for club

3-4

oz.

deli turkey

Red onion

,

sliced thin

Tomatoes

,

sliced

Lettuce

Pickle spears

,

garnish (opt.)
Instructions
Cook bacon until crispy using your favorite method. Butter two pieces of bread. Slice or grate the cheese.

In a small skillet, add one piece of buttered bread, butter side down. Top with cheese and crumbled bacon. Top with other piece of buttered bread, butter side up.

Cook grilled cheese over medium heat for about 6-8 minutes, flipping occasionally until bread is browned and cheese is well-melted.

Toast other piece of bread. Smear with a tiny bit of mayo. Top with lettuce, tomato, red onion, and turkey. Season with a pinch of salt and pepper if you want.

When grilled cheese is done, add entire sandwich to the top of the open-faced part of the sandwich.

Slice and serve immediately with pickle spears!
Nutrition
Serving:
1
Sandwich
|
Calories:
538
kcal
|
Carbohydrates:
6
g
|
Protein:
33
g
|
Fat:
42
g
|
Saturated Fat:
20
g
|
Polyunsaturated Fat:
5
g
|
Monounsaturated Fat:
15
g
|
Trans Fat:
0.2
g
|
Cholesterol:
119
mg
|
Sodium:
1717
mg
|
Potassium:
314
mg
|
Fiber:
0.1
g
|
Sugar:
2
g
|
Vitamin A:
580
IU
|
Vitamin C:
0.01
mg
|
Calcium:
440
mg
|
Iron:
2
mg
Did you make this recipe?
Grilled Cheese Club Sandwich
When slapping together a grilled cheese sandwich and a club sandwich, almost any toppings will work. This is more a post about a simple idea rather than an exact recipe.
I decided to keep it fairly simple, but you could jazz it up with almost any toppings. Avocado? Sure. Some sort of fancy chipotle spread? Absolutely. I kept the club portion pretty standard though with turkey, lettuce, tomato, and red onion. I used little cherry tomatoes because they are better this time of year.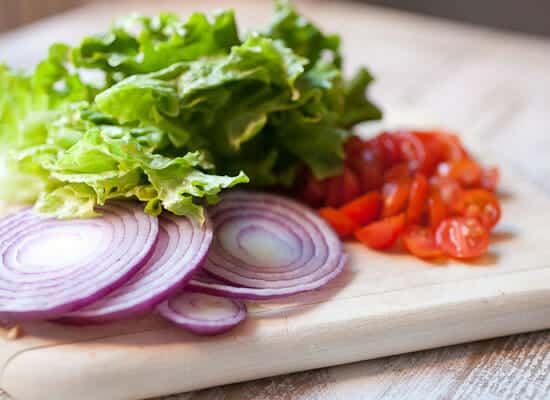 The Grilled Cheese Part
You might ask why I wouldn't just shove all the ingredients into one grilled cheese sandwich.
The answer is two-fold. First, I don't think they would all easily fit. Second, things are just better when they are stacked. Take my word for it.
I did decide that the bacon that would normally be in a club would fit nicely in the grilled cheese half. Crispy bacon is key.
The grilled cheese sandwich itself is pretty basic. I always recommend buttering the bread for a grilled cheese, but you don't necessarily have to go as heavy on the butter as I do. I have a heavy butter hand – no question.
Add one slice of bread, butter side down, into a small skillet and then top with cheese and crumbled bacon.
Also, your cheese will melt easier if it's grated. I didn't grate mine on this occasion because I just plain forgot.
Cover this with the other piece of bread (butter side up) and cook it over medium heat until the cheese is melted and the bread is nice and brown. It'll probably take about 8 minutes.
The key with cooking a grilled cheese is not to cook it over high heat. If you do, the bread will brown before the heat has time to transfer through to the cheese and you'll end up with a burned sandwich.
Just keep it over medium heat and flip it every few minutes and you should be good to go. Mine actually got a tiny bit too browned, but it was still just fine.
The Club Section
Toast your third piece of bread and build your club sandwich on this piece of bread. This is the easy part!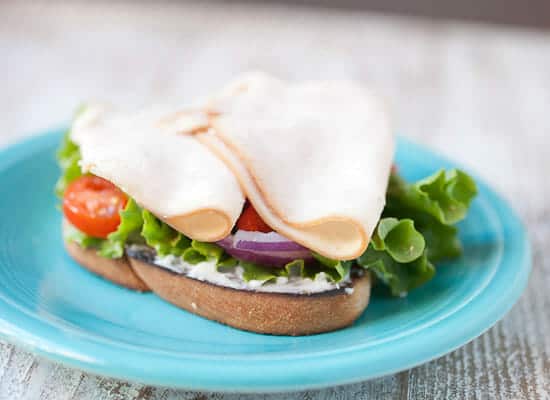 Putting it all together
This isn't rocket science, but I was pretty giddy while making it.
When your grilled cheese is done, it's as simple as plopping it right on top of your club sandwich half.
Slice it up so it's easier to eat and you're good to go.
I just love the layers in this bad boy. It was really good.
This might be a bit more complicated than a normal grilled cheese, but it's also more filling and has some really complex flavors which I liked.
The thing that takes the most time for the recipe is actually cooking the bacon. If you're rushed you could leave it out, but it's a nice touch and is standard in a club sandwich.
While indecision created this lovely grilled cheese club sandwich, you should be decisive about making it as soon as possible.