Tomorrow is the official beginning of ALL PUMPKIN EVERYTHING season. People get a wee bit crazy with the pumpkin.
The weird part though is that while people love pumpkin, very few people are willing to use an actual pumpkin for anything other than carving faces into.
If you think about it, it's kind of crazy. While we use pumpkins to carve, the rest of the world is like, "Umm…. that's food."
Then we eat a ton of pumpkin flavored things instead of just using the pumpkins for food like the rest of the world.
In most recipes, I actually think pureed pumpkin is a just fine compromise. But, this recipe requires a real pumpkin. Trust me, you'll be well-rewarded with a savory pumpkin curry that will rock your festive fall socks off.
Pumpkin Curry Rice Bowls
Pumpkin Curry Rice Bowls made from scratch with a real pumpkin! Skip the puree and you'll be well-rewarded. Don't worry. It isn't even that hard!
Ingredients
1

medium pie pumpkin

,

roasted

2

tablespoons

coconut oil

1

small onion

,

diced

2

cloves

garlic

,

minced

1

teaspoon

ground cumin

1

teaspoon

ground coriander

½

teaspoon

red pepper flakes

2-3

tablespoons

red curry paste

1

can coconut milk

½

cup

water

,

opt.

Rice

,

for serving

Cilantro

,

garnish

Cashews

,

garnish
Instructions
Cut a 3lb (approx) pie pumpkin in half down the center. Poke some holes in the flesh and roast it at 350 degrees F., cut-side down, for 40-45 minutes until the pumpkin flesh is fork tender. (I recommend doing this in advance).

When ready to cook the curry, scoop out seeds, cut pumpkin into slices and use a paring knife to slice outer skin off of pumpkin. Cube the pumpkin into 1/2-inch cubes. You should get 4-5 cups of cubed pumpkin out of one roasted pumpkin.

Mash 1 cup of cubed pumpkin with the coconut milk to make a thick sauce.

In a large skillet or wok, heat coconut oil over medium heat, add onions, garlic, cumin, coriander, and red pepper flakes. Cook for 3-4 minutes until onions soften.

Stir in red curry paste and cook for another minute. Then add coconut milk/pumpkin mixture and stir to combine. I like to add 1/2 cup of water here also to make sure the curry paste and everything is evenly distributed.

Add pumpkin cubes to the curry and turn heat down to low. Simmer curry for 5-6 minutes until sauce thickens. Taste and adjust spices to your liking.

Serve curry spooned over rice with cashews and fresh cilantro.
Nutrition
Serving:
1
Bowl
|
Calories:
474
kcal
|
Carbohydrates:
48
g
|
Protein:
8
g
|
Fat:
32
g
|
Saturated Fat:
27
g
|
Polyunsaturated Fat:
1
g
|
Monounsaturated Fat:
2
g
|
Sodium:
26
mg
|
Potassium:
1507
mg
|
Fiber:
5
g
|
Sugar:
14
g
|
Vitamin A:
30207
IU
|
Vitamin C:
37
mg
|
Calcium:
122
mg
|
Iron:
6
mg
Did you make this recipe?
Dealing with The Gourd
Guys… roasting a pumpkin isn't hard. Get about a 3 pound PIE pumpkin from your market. Cut it in half and poke some holes in the skin with a fork. Roast this sucker, cut-side down for about 45 minutes at 350 degrees.
That's all there is to it.
I think it's easiest to roast this in advance actually so it can cool. It'll be easier to chop when it's cold so if you can plan a bit, toss one in the oven the day before.
Once the pumpkin has cooled off, scoop out the seeds, then slice the pumpkin into slices and use a paring knife to cut the skin off. Then just cube it up!
Roasting it really intensifies the pumpkin flavor.
Most of this pumpkin will go in the curry as cubes, but take about a cup of it and mash it into the coconut milk. This becomes sort of like a homemade pumpkin coconut puree situation. Good stuff.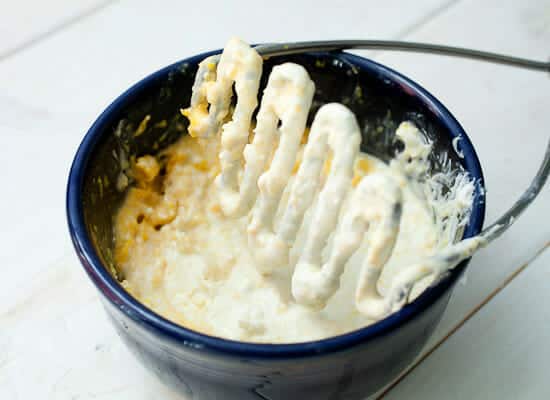 Then chop up your onion and garlic and you're ready to make curry! Dealing with the pumpkin is the hardest part of this recipe, by far.
Cooking the Pumpkin Curry
Okay. At this point you're like 15 minutes away from pumpkin curry.
Heat some coconut oil in a large skillet or wok and add the onions, garlic, and spices. Cook those down for a few minutes over medium heat until the onions soften. Then add the curry paste! I like to use two heaping tablespoons of really spicy red curry paste. Remember you can always add more later so err on the lesser side if you are unsure about the heat of your curry.
Cook the curry paste into the onions for a few minutes and then add the coconut milk. To make sure everything is mixing together, I like to add about a 1/2 cup of water now. This will thicken quickly so don't worry about it being too liquid.
Then just toss in all the cubed pumpkin! I just love the color on this dish.
Simmer this all together for a few minutes and, most importantly, TASTE IT! What does it need? A pinch of salt or dash of soy sauce? More curry paste? Make it work for you.
I like to serve my pumpkin curry in a big bowl of rice, garnished with a handful of cashews and fresh cilantro.
Just enough spice and sweetness.
Forget about the trendy pumpkin drinks.
This is the way you kick off pumpkin season, people.