It's widely known throughout the ghoulish world that witches have the best fingers for baking.
Of course, obtaining real witch fingers can be a bit of a trick due to all the magic and what have you.
So while these Witch Fingers might not be quite as tasty as the original, they will do in a pinch.
Baked Witch Fingers
Baked pretzels that look like spooky witch fingers. A really tasty appetizer that's perfect for your Halloween party!
Ingredients
Dough:
1 ½

cups

warm water

1

tablespoon

sugar

2

teaspoons

dry active yeast

2

teaspoons

kosher salt

4

cups

all-purpose flour

32

almond or peanut halves

10

drops green food coloring

10

drops red food coloring + ½ teaspoon water

1

large egg + 1 tablespoon water

Pretzel or large grain salt
Dipping sauce:
½

cup

mayonnaise

½

cup

whole grain mustard

1

tablespoons

honey
Instructions
For dough:
Mix water, sugar, and yeast in a bowl for a stand mixer. Let sit for a few minutes until foaming.

Stir in 2 cups of flour and salt. Then add final two cups of flour and beat on medium speed with the dough hook until the dough forms a ball. Continue mixing for 6-8 minutes. If dough is really dry, add more water by the tablespoon. If dough is very sticky and sticking to the sides of the bowl, add more flour by the tablespoon.

Once dough is well mixed (you can also knead it by hand), turn it into a lightly oiled bowl and let it rise, covered, for one hour.

Once dough has risen, divide it into four even pieces and work with one piece at a time, leaving the rest of the dough covered so it doesn't dry out.

Preheat oven to 425degrees Fahrenheit.

Using peanut halves, peeled almond halves or almond slivers, add them to a small plastic bag with green food coloring and toss them around to coat them evenly with the color.

Mix red coloring with some water.

Take one quarter of the dough and roll it out to be about 12 inches long, then cut it into 8 even pieces. Roll each piece out into a thin finger, about 3-4 inches long.

Make the knuckles in the fingers by pinching the dough together. At the end of the finger, flatten it slightly and then dot it with red food coloring (I use a fork). Then press a green almond into the dough to form the nail.

Make all the fingers and lay them out on baking sheets lined with parchment paper.

Brush the fingers with egg wash (egg whisked with 1 tablespoon water). Then sprinkle the fingers with salt. Pretzel salt is best.

Bake fingers at 425 degrees for 15 minutes.

Whisk together dipping sauce while the fingers bake.

These are best served while warm, but can be reheated in the oven for a few minutes.
Nutrition
Serving:
1
Finger
|
Calories:
95
kcal
|
Carbohydrates:
13
g
|
Protein:
2
g
|
Fat:
4
g
|
Saturated Fat:
1
g
|
Polyunsaturated Fat:
2
g
|
Monounsaturated Fat:
1
g
|
Trans Fat:
0.01
g
|
Cholesterol:
7
mg
|
Sodium:
213
mg
|
Potassium:
35
mg
|
Fiber:
1
g
|
Sugar:
1
g
|
Vitamin A:
13
IU
|
Vitamin C:
0.02
mg
|
Calcium:
9
mg
|
Iron:
1
mg
Did you make this recipe?
Witch Fingers
The Dough
The dough for these finger foods is almost like a soft pretzel dough. But you don't have to bother with boiling them and all that business. They bake up just fine without that step.
To start, mix together your water, sugar, and yeast in the mixing bowl for a stand mixer. If you don't have a stand mixer, you can 100% just stir the ingredients together and then knead the dough for 8-10 minutes until soft.
Once your water and yeast is bubbling, add about half of the flour, then the salt, then the other half of the flour.
Mix that together with a dough hook attachment (or hands) until the dough is soft, but not sticky at all.
Once your dough is in a nice ball, add it to a lightly oiled bowl and cover it to rise for about an hour.
Once the dough has risen, divide it into four even pieces. Each of these pieces should make about eight large Witch Fingers.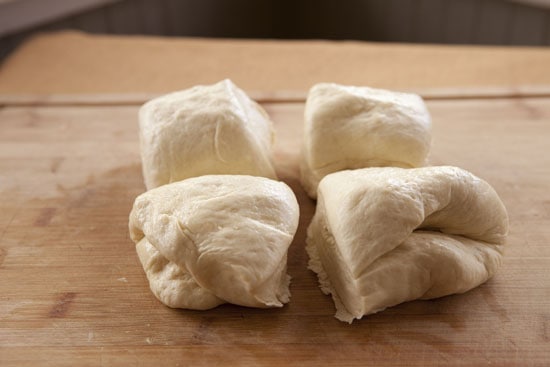 Working with one piece of dough at a time, cut it down into eight smaller pieces.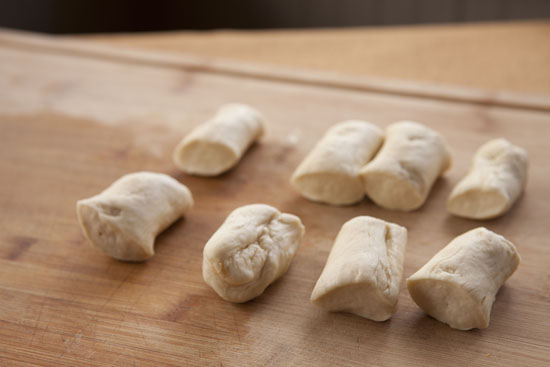 How to Make a Finger
While your dough is rising, add some almond halves, peanut halves, or almond slices to a small bag with a few drops of green food coloring.
That will make for some cool green nails.
Also mix together some red food coloring with a few drops of water.
Then, working with one small piece of dough at a time, roll it into a long cylinder. Pinch it in a few places to make the knuckles for the fingers.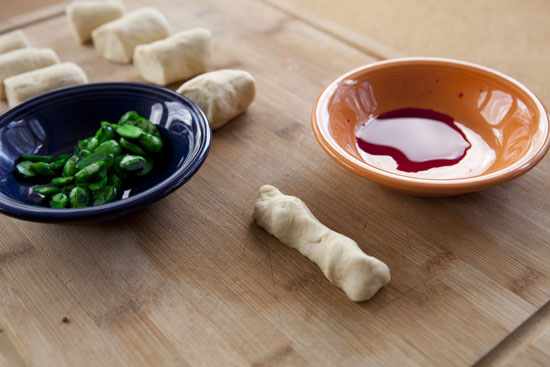 Then use a fork to dab on some of the red food coloring right on the end of the finger and push a green nail on top of the red part.
It should look like a little finger!
As you finish each finger, lay it out on a baking sheet lined with parchment paper.
Baking the Fingers
Before you bake the fingers, whisk together an egg with some water and then brush the fingers with the egg wash.
Once they are brushed, sprinkle the fingers with any large grain salt that you have. Personally, I think pretzel salt is the best for this as it stays in nice big pieces that don't dissolve.
Bake these guys in a preheated 425 degree Fahrenheit oven for about 15 minutes.
Let them cool for a few minutes before serving, but these are definitely best when they are still warm!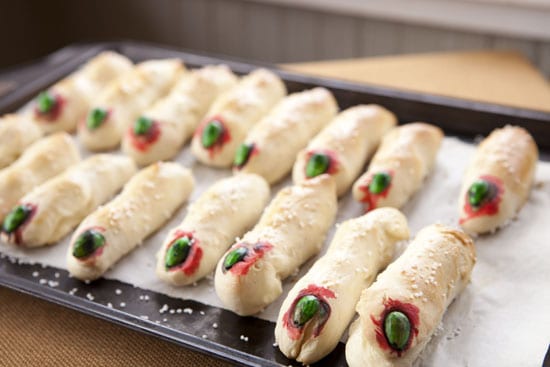 I mixed up a quick honey mustard dipping sauce that goes great for them also.
Yummy fingers!
These honestly don't keep great. You can make the dough in advance, but I really recommend baking them right before your party!