What kind of food blogger would I be if I didn't send you into this summer with a tried and tested dessert recipe? Say hello to Fudgy Blueberry Brownies!
This sucker took me a few tests to get right, but it'll be the star of any cookout. Super promise. It might not look as fancy as a flag cake, but once someone bites into the rich and fudgy chocolate brownies and learn that there are little blueberry gyms studded throughout, these will disappear.
Blueberries are delicious right now and fudgy brownies are always a hit so these are a no-brainer for me. Make them. Share them (or not), and enjoy the summer!
Fudgy Blueberry Brownies
These rich brownies are studded with fresh blueberries which goes perfectly with the chocolate. My new favorite brownie!
Ingredients
½

cup

unsalted butter

1

cup

sugar

2

large eggs

1

teaspoon

vanilla extract

½

cup

cocoa powder

1

cup

all-purpose flour

Pinch

of salt

6

oz.

fresh blueberries

1

tablespoon

sugar

1

teaspoon

cornstarch

Melted chocolate

,

opt.
Instructions
Preheat oven to

350

°F

. In a mixing bowl using a hand mixer or in the mixing bowl of a stand mixer, cream together butter and sugar until it's nice and light.

Mix in eggs one at a time into the creamed butter and sugar. Then add vanilla and continue to mix.

Add in cocoa powder and a pinch of salt. Then add flour and mix until just combined. Try not to overmix the batter at this point.

Scoop batter into a 8×8 baking dish (buttered and dusted with cocoa powder) and spread out evenly with a flat spatula.

In a separate bowl, rinse and drain blueberries and toss them with 1 tablespoon sugar and 1 teaspoon cornstarch. Press blueberries into the brownie mix.

Bake brownies at 350 degrees for 25-30 minutes until the center is not quite set, but almost. Don't over-bake them!

Let brownies cool for 15 minutes before slicing into them.

Optionally, drizzle with melted chocolate.

Store leftovers at room temperature in an airtight container.
Nutrition
Serving:
1
brownie
|
Calories:
286
kcal
|
Carbohydrates:
44
g
|
Protein:
4
g
|
Fat:
12
g
|
Saturated Fat:
7
g
|
Polyunsaturated Fat:
1
g
|
Monounsaturated Fat:
3
g
|
Trans Fat:
0.4
g
|
Cholesterol:
63
mg
|
Sodium:
17
mg
|
Potassium:
120
mg
|
Fiber:
3
g
|
Sugar:
30
g
|
Vitamin A:
378
IU
|
Vitamin C:
2
mg
|
Calcium:
18
mg
|
Iron:
2
mg
Did you make this recipe?
How to Prepare Blueberries for Brownies
I wouldn't recommend just plopping blueberries into a brownie mix. They would be okay, but if you take the time to toss them in a little sugar and cornstarch, you'll have better results. Doing this will mean that as the blueberries bake, their juices will turn into almost a jam that doesn't ruin the integrity of the brownie.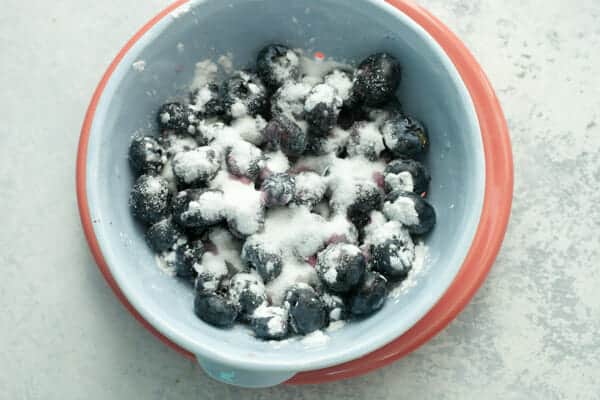 This brownie mix is THICK. It's rich and decadent and will leave you with a really fudgy brownie mix. If you like more of a cake-like brownie, I can't help you. Fudgy is all I care about.
Okay… no really. If you wanted more of a cake-like brownie you could add a little baking powder to it and it'd get there probably.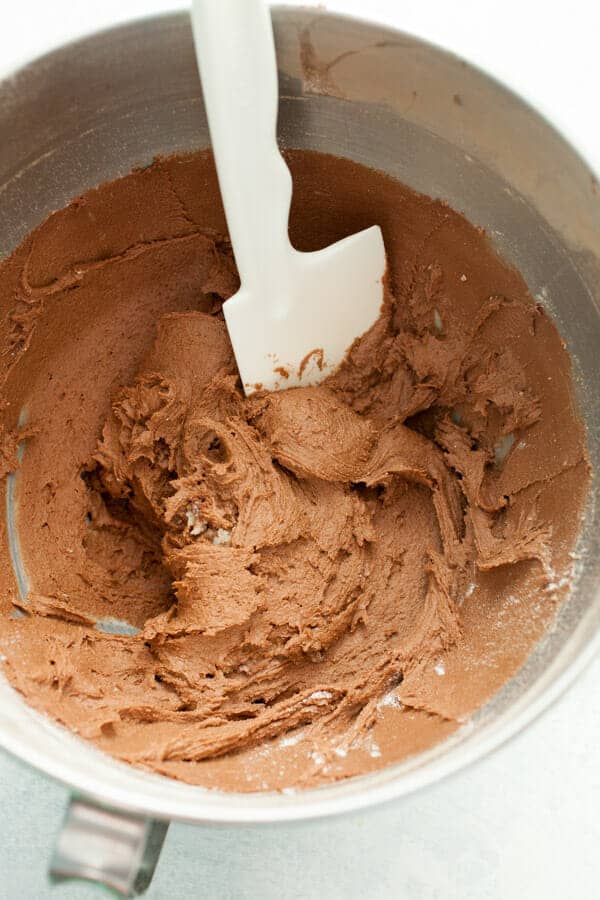 Once your brownie mix is made, spread it into your prepped pan. An 8×8 pan is perfect for this recipe and I highly recommend buttering it and dusting it with cocoa powder so your brownies don't stick!
Oopsy!
For one test I did of these guys I tried to get fancy. My goal was to kind of coat the blueberries in chocolate and then stick them in the brownies. This ended up being a blueberry and seized chocolate nightmare. I do not advise it.
Actually they tasted fine, but were not easy on the eyes.
The RIGHT way to do it is to just press the blueberries into the brownie mix. They should be most of the way submerged. Don't worry. The mix is thick enough that they won't all sink to the bottom.
Bake this at 350 degrees F. for about 30 minutes. An over-baked brownie is one of the saddest things in the known universe so please don't forget about them.
Honestly, you could be done here. They are great with nothing else. If you want to take them to the next level though, melt some chocolate in a double boiler. BOOM.
When the brownies are cooled, drizzle it on and a sizzle pattern or something.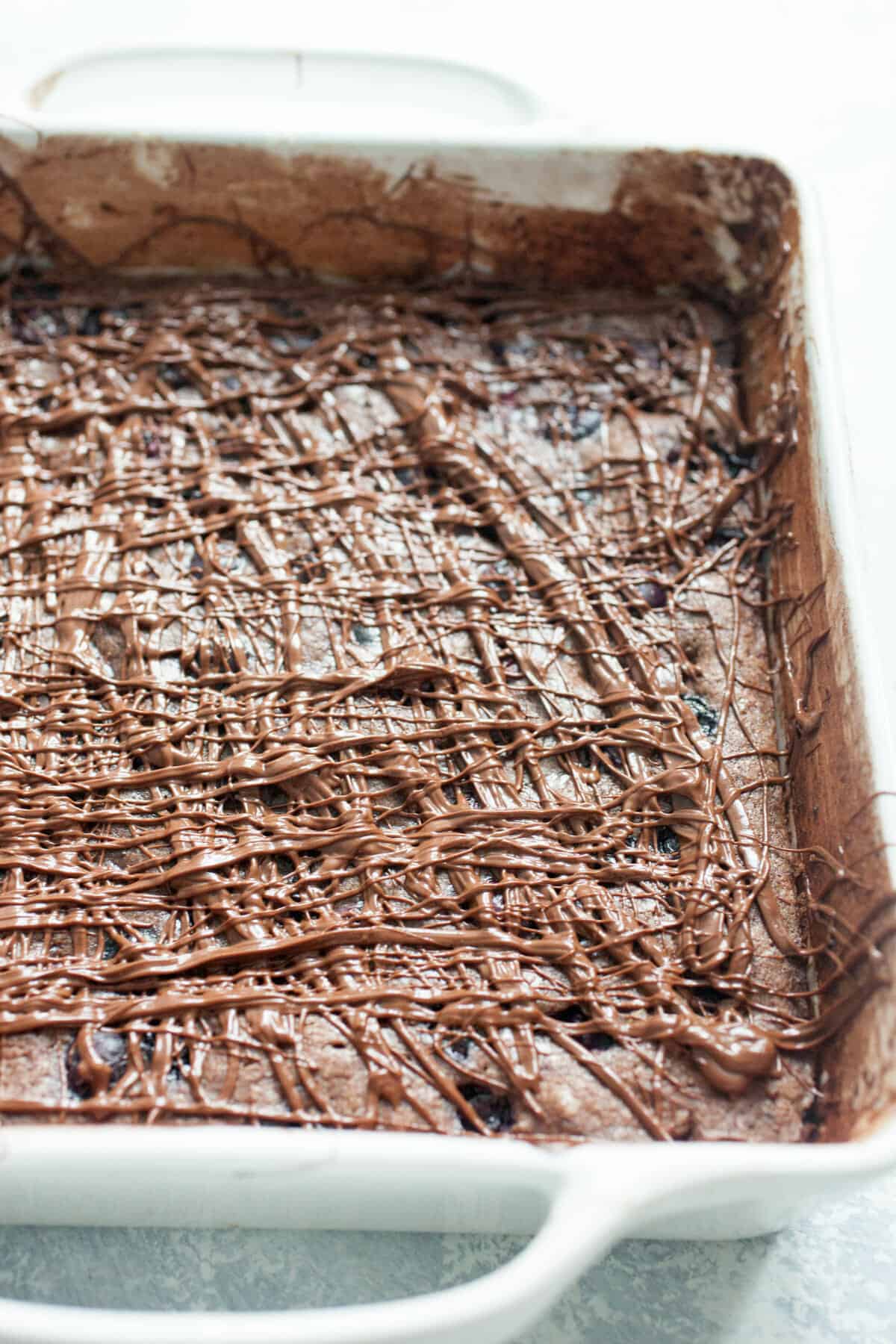 Now we are talking!
If you're still wondering what you should bring to the BBQ this weekend, problem solved. These Fudgy Blueberry Brownies need to be at every party this year.
Here are a few other great summer dessert recipes!