Muesli is one of those things that I see on menus and normally give a solid, "Meh!" I mean… how exciting can oats and fruit be? It may never take the place of a hearty omelet in my mind, but I've changed my tune a bit on the stuff. Turns out that a packed-full homemade Muesli bowl can be really flavorful and is definitely healthier than a lot of other breakfast options.
I changed my tune because I recently happened to have all the fixings for some homemade muesli so I thought I'd whip some up. I very loosely followed a recipe from Bon Appétit, but there is barely a need for a recipe.
This was my resulting bowl of health!
You know why I think this stuff rocks and is perfect for a weekday breakfast? You don't have to watch it! It's not like normal oatmeal or eggs where you have to hover over the stove. It also tastes a bit richer than granola. Just throw some things in a bowl and then come back in a few minutes after a shower or something and homemade muesli is ready!
Muesli versus oatmeal
At it's core, muesli is oatmeal, but cold soaking it turns it into something a bit different. Since it is never cooked, the oats don't break down quite as much as in a traditional oatmeal, but they are still tender.
Muesli has more body than oatmeal, but is still filling. I'll eat it in any season and top it with whatever fruits and toppings I can find in season.
What kind of oatmeal to use for muesli
The best kind of oatmeal to use for muesli is standard rolled oats. While I normally like steel-cut oats for oatmeal, those won't soften enough when soaking and you'll have super crunchy muesli.
On the other side of things, I also wouldn't use instant oatmeal which won't have the body you need for a good muesli. So stick with the classic old-fashioned oats or rolled oats and you'll be in business.
Health benefits of muesli
There really is no nutritional benefit to muesli over cooked oats, but muesli bowls tend to have a little more nutrition (and sometimes more calories) because of all the add-ins that people put in the muesli.
Oatmeal can be as simple as the oats and some fruit or peanut butter, but muesli will usually have dairy like greek yogurt plus fruits, nuts, seeds, and sweeteners. It's a more complicated meal which can give more nutrition but can also lead to higher caloric counts even if it is still a healthy breakfast.
Preparing the Oats for Homemade Muesli
To make a good muesli, you'll need these things. You could leave out the vanilla if you were in a crunch, but it adds a wonderful flavor to the bowl.
Basically, just toss your oats, yogurt, milk, and vanilla in a bowl! Stir it up really well. It will look pretty liquidy, but your oats will absorb a good amount of liquid. You could use almond milk if you wanted to make this dairy-free.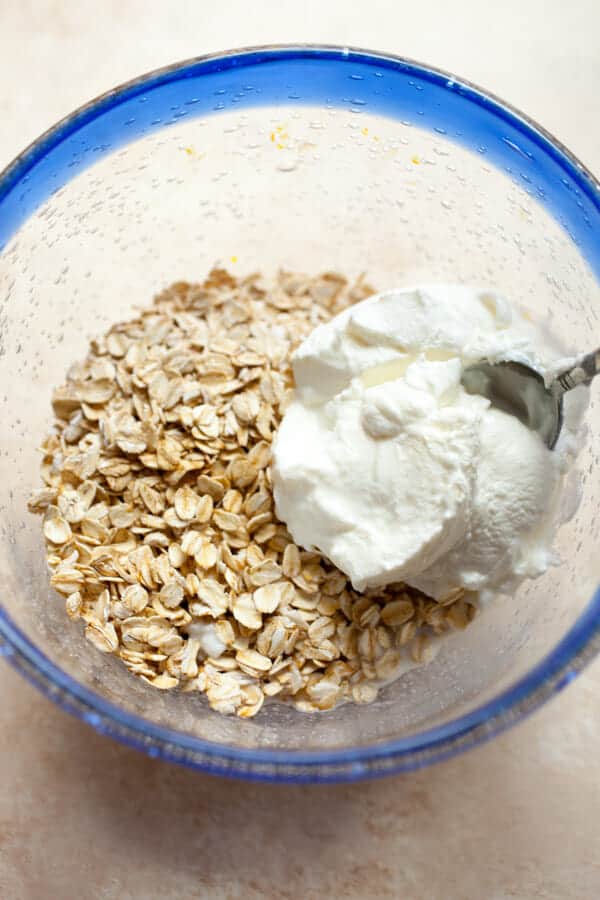 Let this sit for at least 5 minutes, but you could let it sit longer if you're doing something else. This was mine after about 5 minutes. All the milk was basically absorbed and the oats were pretty soft.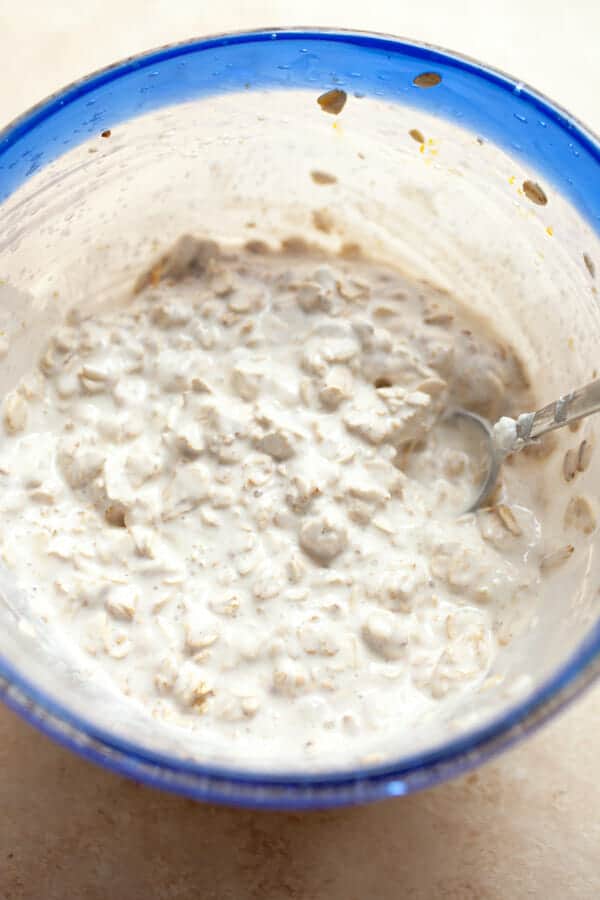 Meanwhile, in a separate bowl, mix together your orange juice and honey to make sure the honey is completely dissolved. Then add your apples and dried fruit. You could sub out almost any fruit that you want honestly.
A few Add-in Ingredients for a Muesli Breakfast Bowl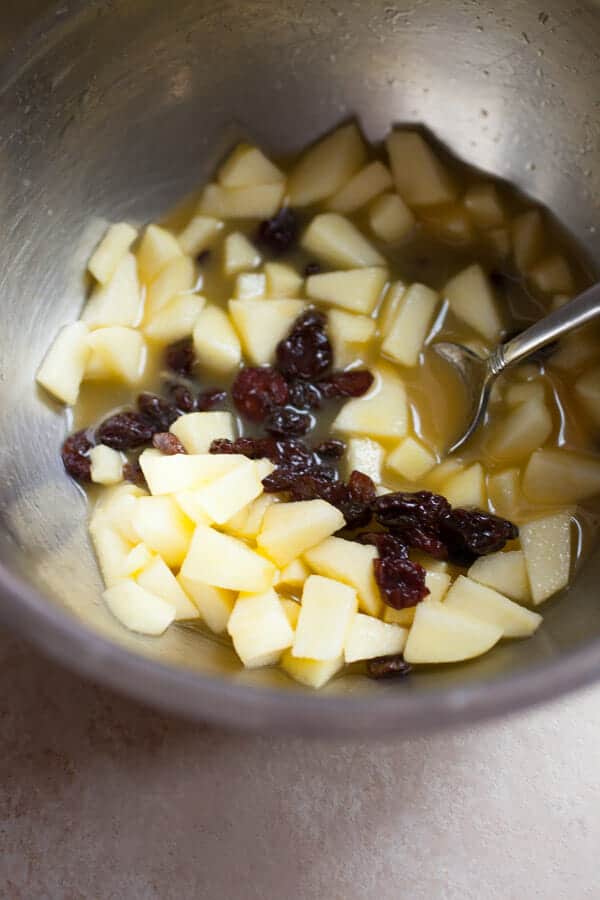 This is an incredibly flexible recipe once you get the basics down. Here are some great add-ins you can use.
Coconut
Blueberries, raspberries or blackberries
Pears
Sliced bananas
Stone fruits like cherries
Nuts like almonds or pumpkin seeds
Seeds like chia seeds or hemp seeds
Light herbs like mint
Cinnamon or ground nutmeg
Chocolate sauce or Nutella
Agave syrup
Maple syrup
Let that sit for about 5 minutes to let the apples absorb some flavor and then toss everything together!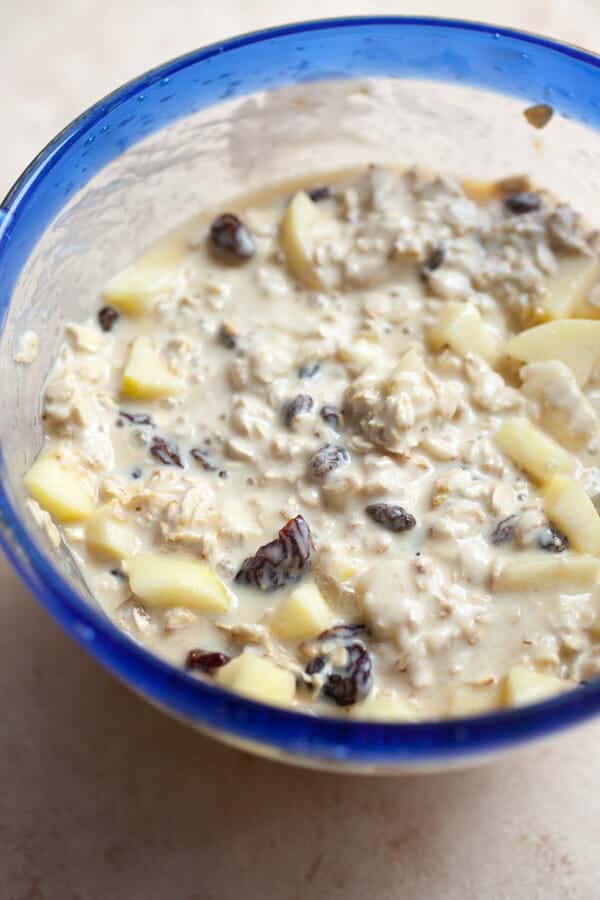 The longer this sits the softer the oats will get and the less moisture there will be. I let mine sit for another 5 minutes or so before digging in!
The pomegranate seeds add some good texture to the dish. Totally optional though.
How Long with Muesli Keep?
You could definitely make muesli the night before and it would keep fine in the fridge. It keeps well for a day or two. After that I think it starts to lose its luster because the fruit browns a lot. So eat it within a day or two and you are good to go!
The best way to ensure a longer storage time is to keep the base muesli as simple as possible, just oats and some liquid. Then add the toppings and stuff right before serving.
Quick, simple, and healthy. And also delicious! Ok. Maybe not cheesy omelet delicious, but a different kind of delicious. The kind that leaves you feeling ready to tackle the day ahead.
Try this homemade muesli next time instead of your normal oatmeal. I think you'll be happily suprised.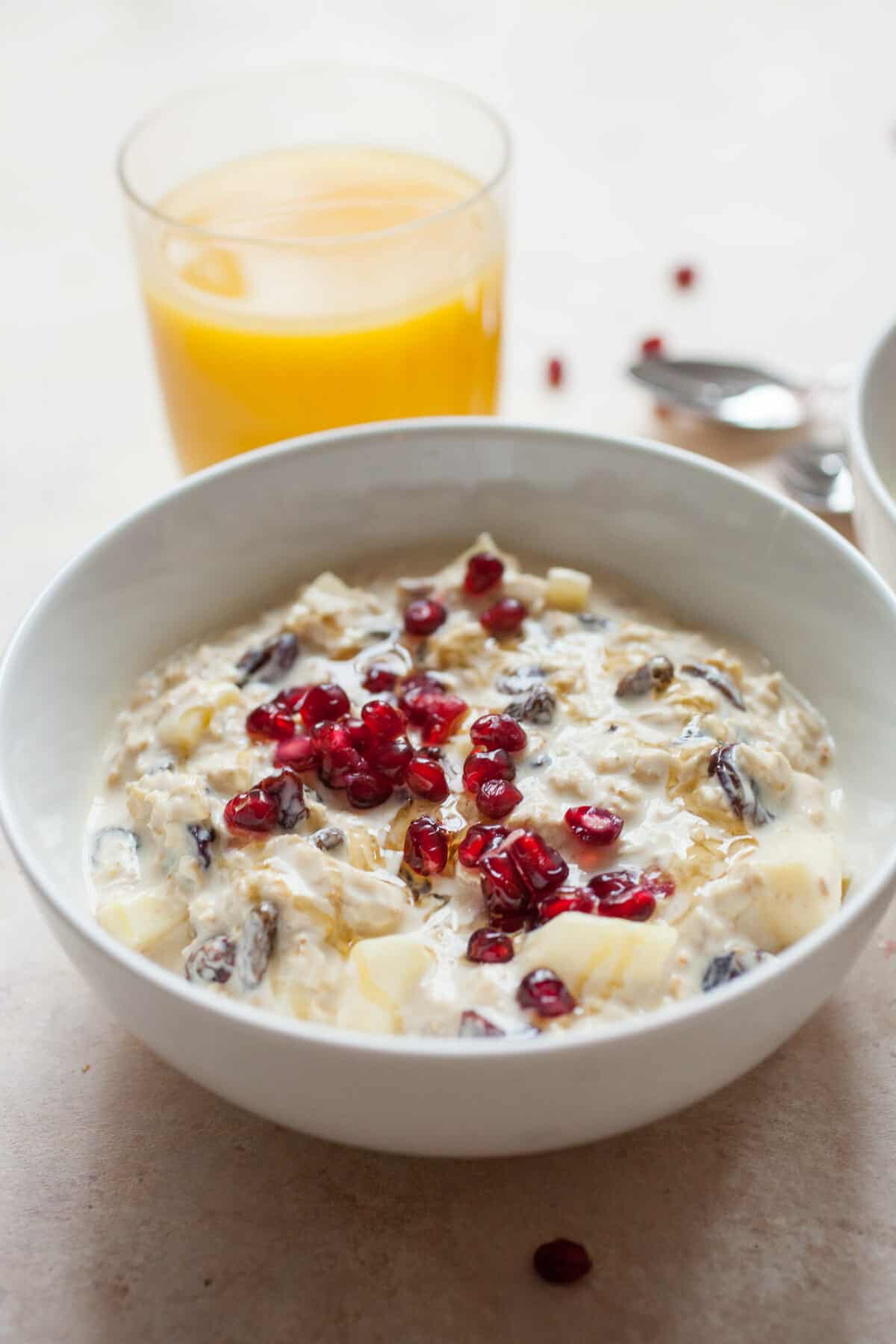 Homemade Muesli with Fruit and Honey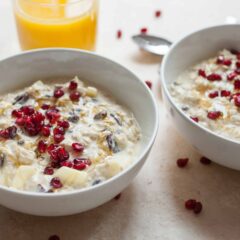 A quick and simple muesli with orange juice, yogurt, honey, apples, dried cranberries, and some pomegranate seeds. A quick and healthy breakfast!
Ingredients
1 ¼

Cup

rolled oats

¾

Cup

milk

¾

Cup

lowfat yogurt

1

teas

vanilla

¾

Cup

orange juice

2

tbsp

honey

1

apple

,

peeled, cored, chopped

½

cup

dried fruit

,

cranberries, blueberries, raisins, etc.

Pinch

of salt

Pomegranate seeds

,

optional topping
Instructions
Toss your oats, yogurt, milk, and vanilla in a bowl and stir it up really well.

Let this sit for at least 5 minutes

In a separate bowl, mix together your orange juice and honey. Add your apples and dried fruit.

Let that sit for about 5 minutes to let the apples absorb some flavor.

Toss everything together, let it sit for 5 minutes, then enjoy!
Nutrition
Calories:
488
kcal
|
Carbohydrates:
91
g
|
Protein:
16
g
|
Fat:
8
g
|
Saturated Fat:
3
g
|
Polyunsaturated Fat:
1
g
|
Monounsaturated Fat:
2
g
|
Cholesterol:
16
mg
|
Sodium:
106
mg
|
Potassium:
901
mg
|
Fiber:
9
g
|
Sugar:
51
g
|
Vitamin A:
431
IU
|
Vitamin C:
52
mg
|
Calcium:
340
mg
|
Iron:
3
mg
Did you make this recipe?
Here are a few other great oat breakfasts!